Ole Boy and I "snuck" away on a vacation to East Tennessee and North Carolina. We went a little later than we normally do this year because last year, the color was still mostly green. Bryson City, NC, was first on our agenda. Travel on Wednesday was perfect...sunny and warm! However, the next day, our train ride was anything but sunny and warm! We left for Gatlinburg after the ride, and it began to rain.
Bryson City, NC: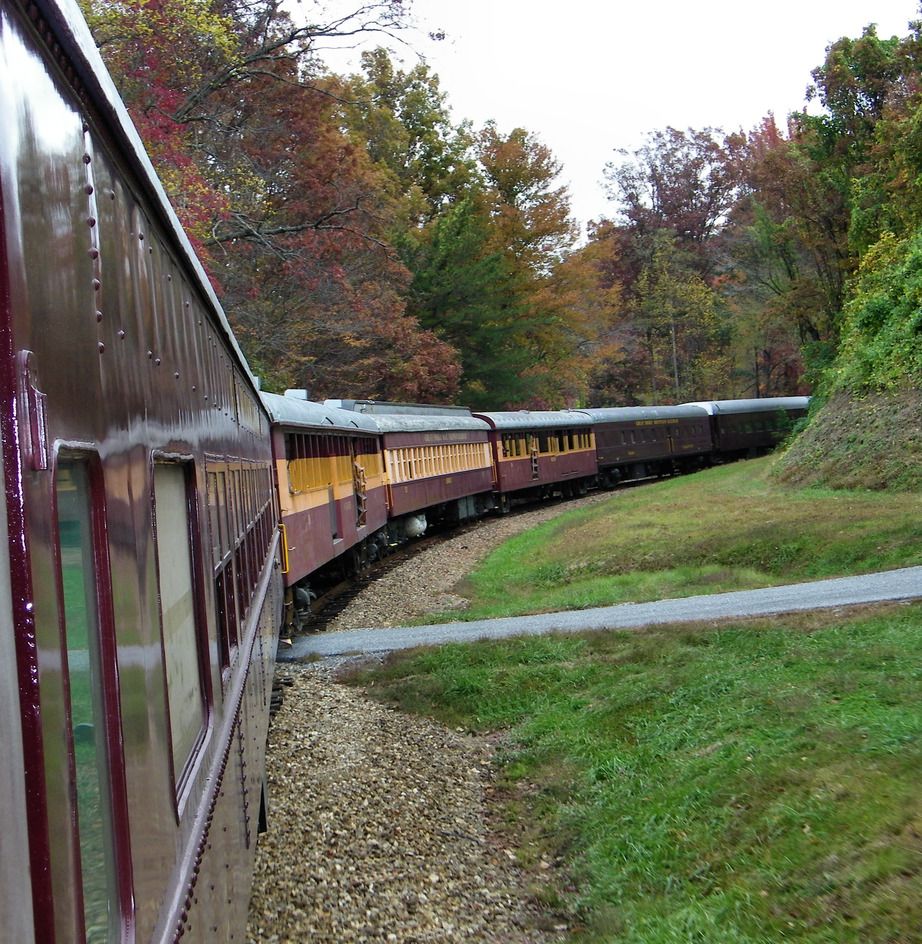 Our train ride was fun but COLD!
It finally warmed up on the second half of the journey.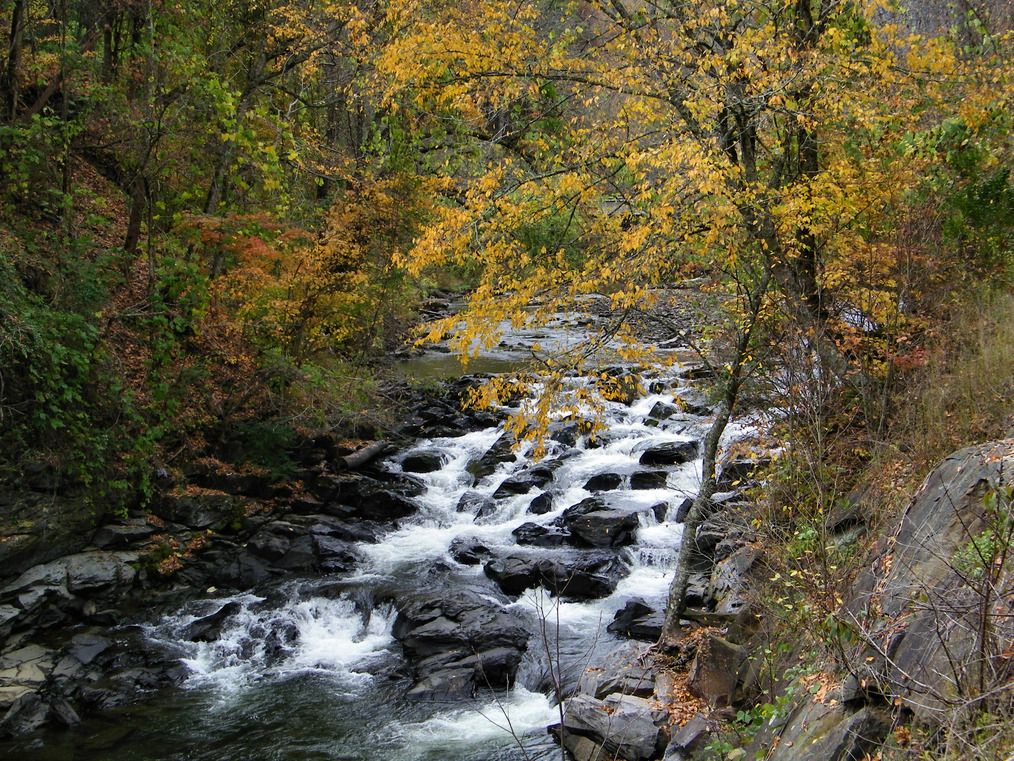 Nantahala National Forest
(The train stopped here for a short layover.)
I snapped a lot of pictures, but between the jostling of the tracks and the movement of the train (and the limited talents of the photographer) I didn't get a lot of clear pictures while we were moving. Here are a few: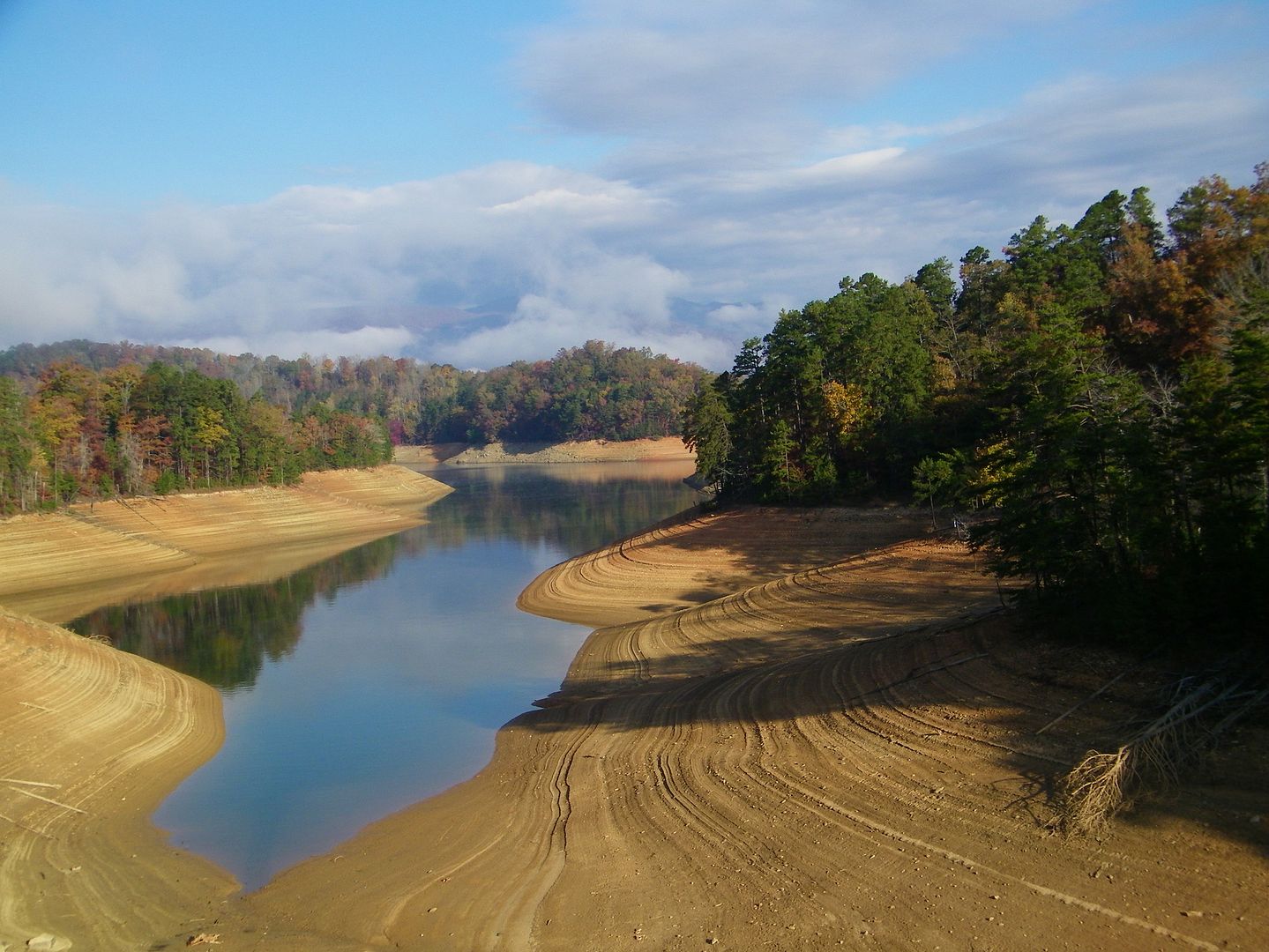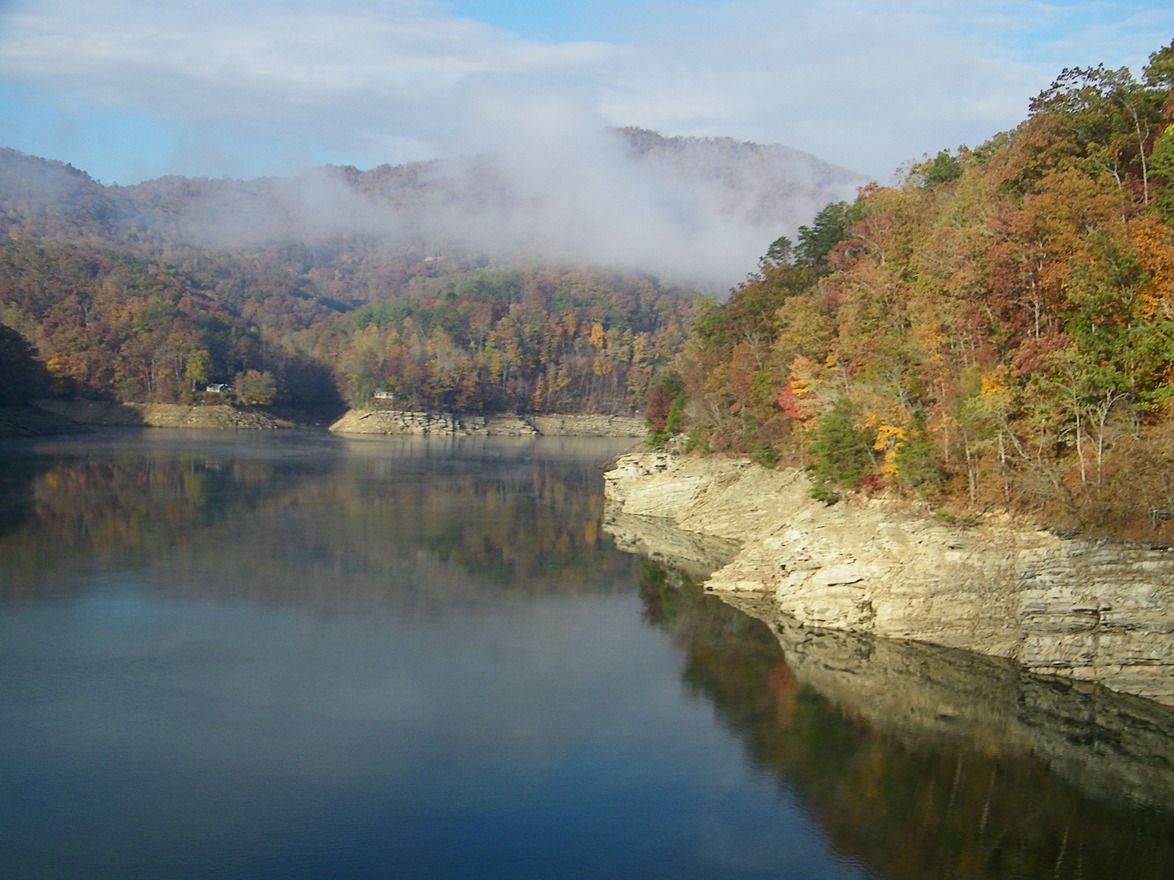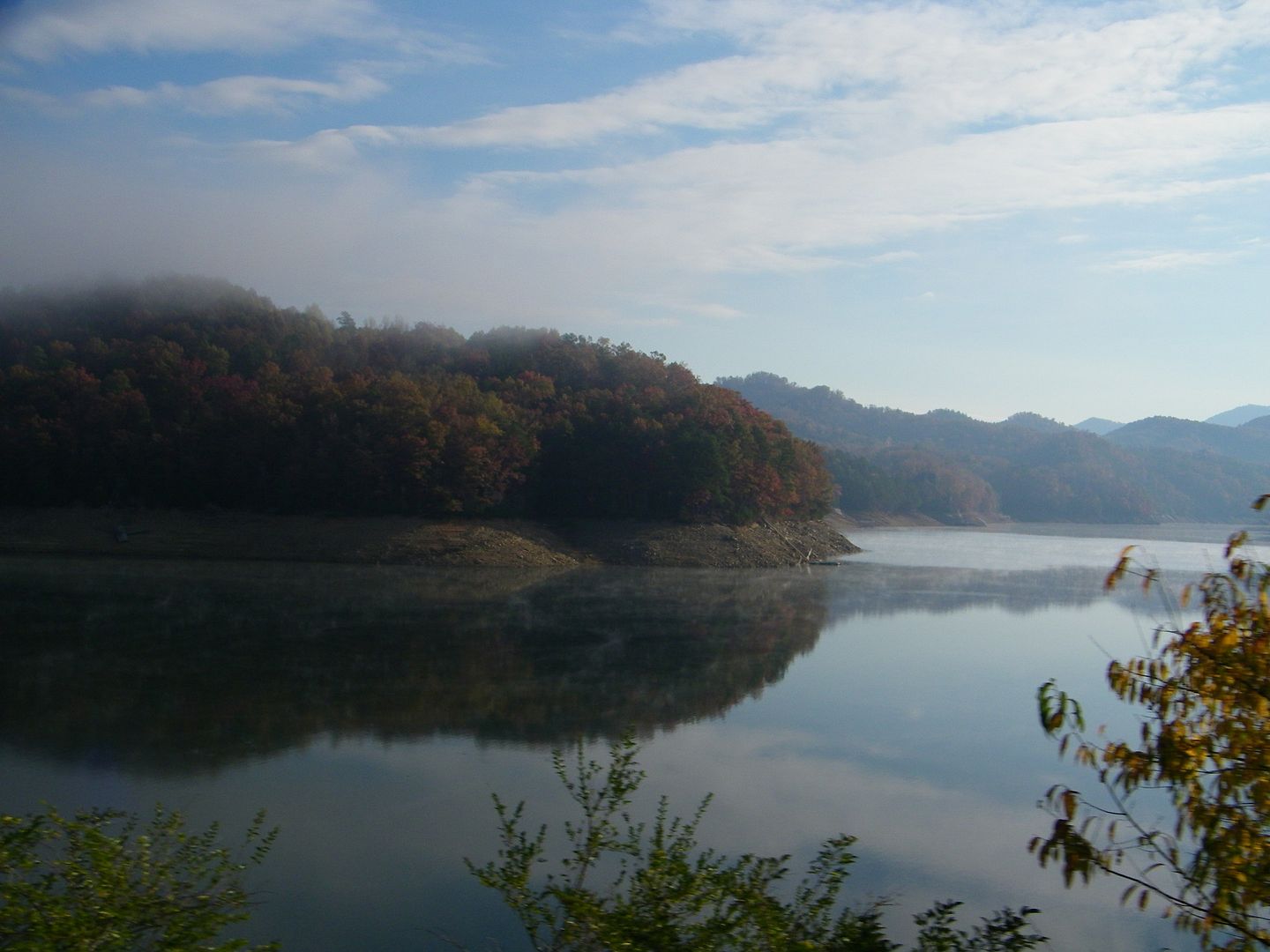 These flowers were at the depot.
I was a little surprised to see them!
It rained most of the day Friday. We did get up before daybreak and go to Cades Cove. It was very overcast with a few sprinkles here and there. By the time we were leaving, we saw a baby bear in the top of a very tall tree, and it was really beginning to rain. I took a few pictures, but between the rain and the darkness of the morning, the little guy looked like a mere shadow in the top of the tree. He finally came down, and I took a few more pictures. Not knowing where Mama Bear was, I didn't get too close. Some people didn't care about Mama Bear, and they got in my way, so I didn't get to take too many pictures. To say I whined about those folks would be an understatement.
Baby Bear...he didn't turn out too clear,
but you can see the little cutie.


More From Cades Cove: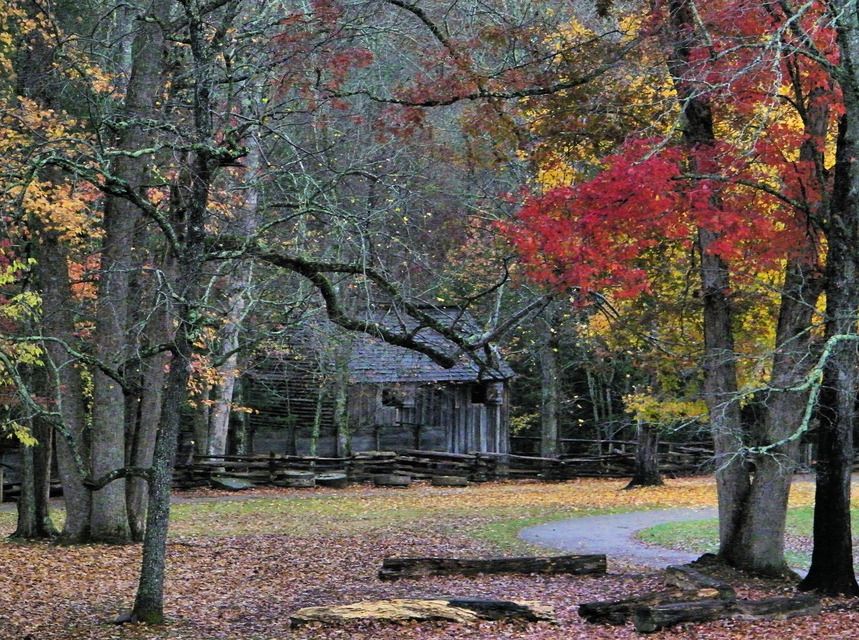 The color was past peak, but still pretty,
prettier in some places than in others.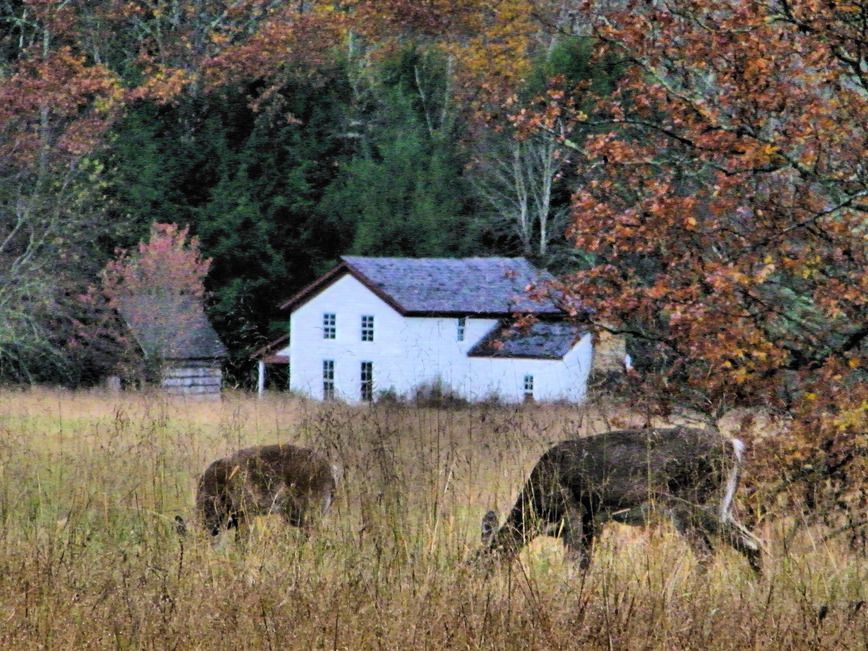 The not so cute....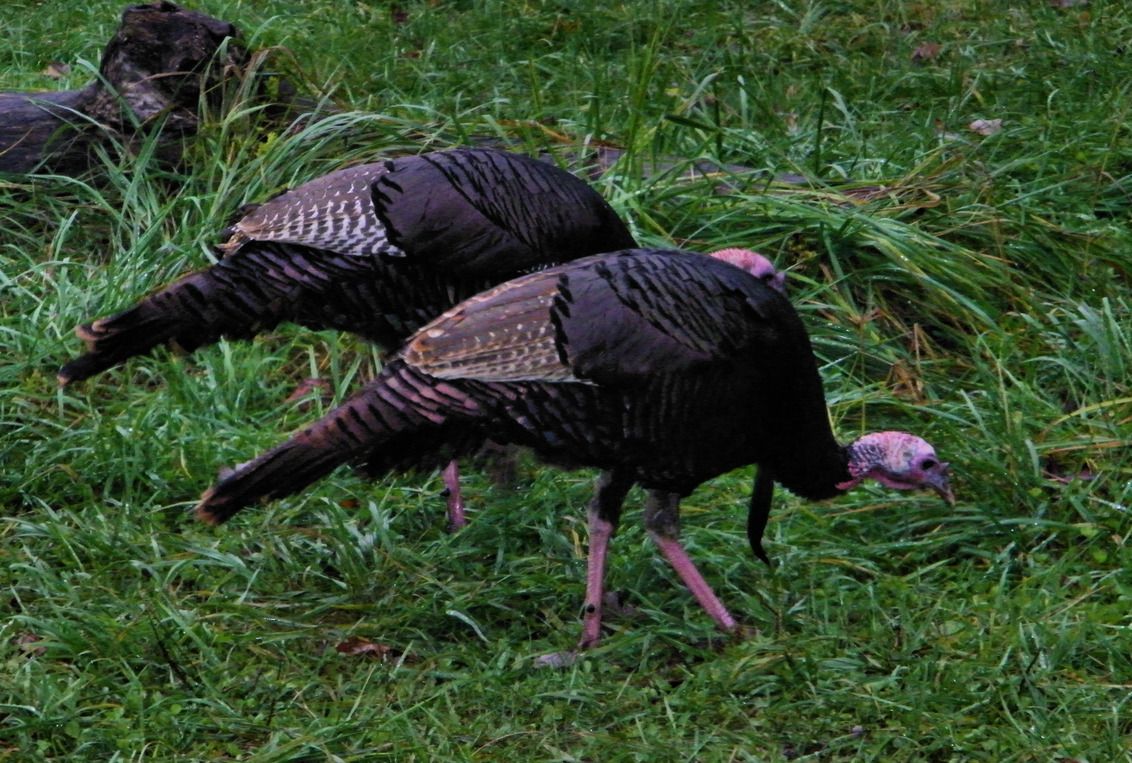 Gooblers and Gobblers
Gatlinburg:
We were blessed with beautiful color in Gatlinburg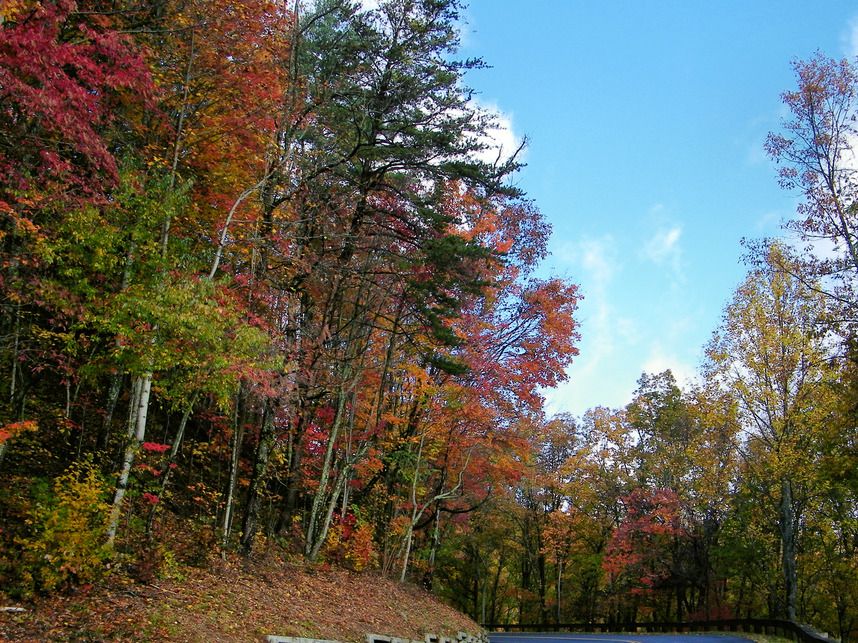 After seeing how past peak North Carolina was, I was

a little concerned about what we'd see in Tennessee.



I needn't have worried!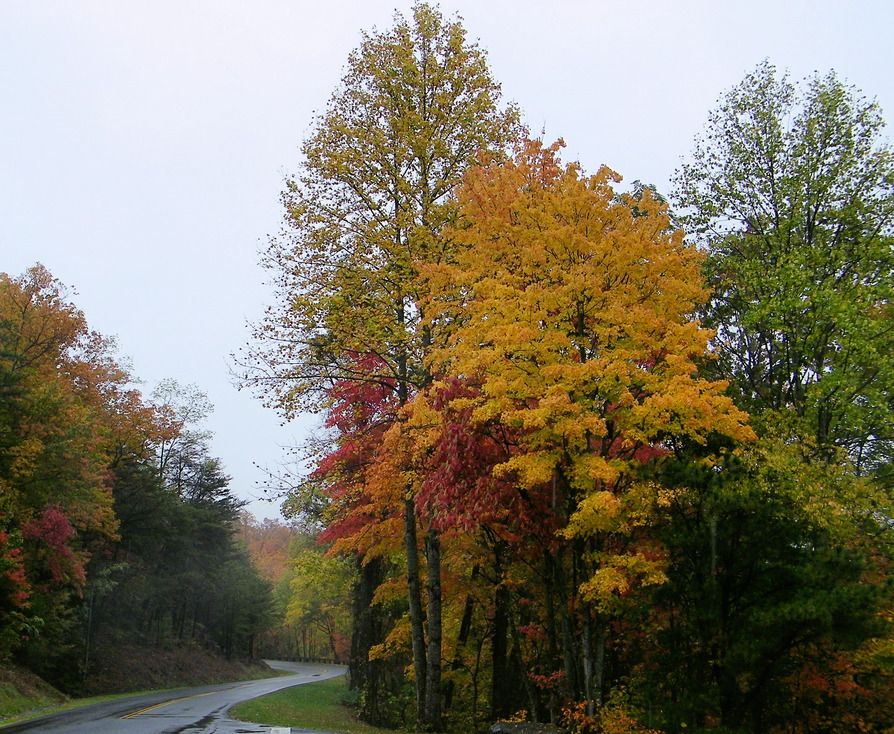 And this is one of my favorite places in Gatlinburg: