I read something about the planets being aligned just right and the gravity being such that a broom can stand up on end. It did...and remained standing for over 3 hours until I put it away.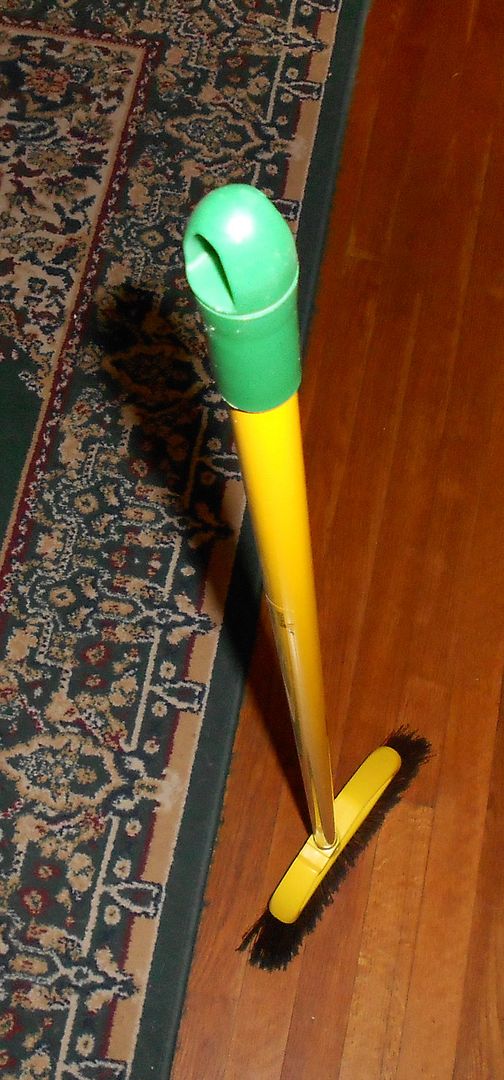 I think Roscoe was a little impressed....
...or wondering why there was a broom in his way.

Ole Boy said he would be a little more impressed
if I got it to stand up on the opposite end.
I didn't even try.
Supposedly, you can do the same thing with an egg, but I tried several times and I couldn't get it to act interested in standing up on either side. Gravity almost caused it to crash to the floor, but I saved it. This summer (providing I remember) I'm going to try the broom trick again...
Eight year old Ashton was telling me all about his girlfriend last night. One of the things he mentioned was that even though he hadn't told her he liked her, she knew it anyway, but she liked Devon (his nine year old brother). I finally asked what her name was. He paused a minute, then said, "Hey Devon, what's my girlfriend's name again?"