For my long birthday weekend, Ole Boy and I went to Nashville.
Isn't this a pretty view of the skyline?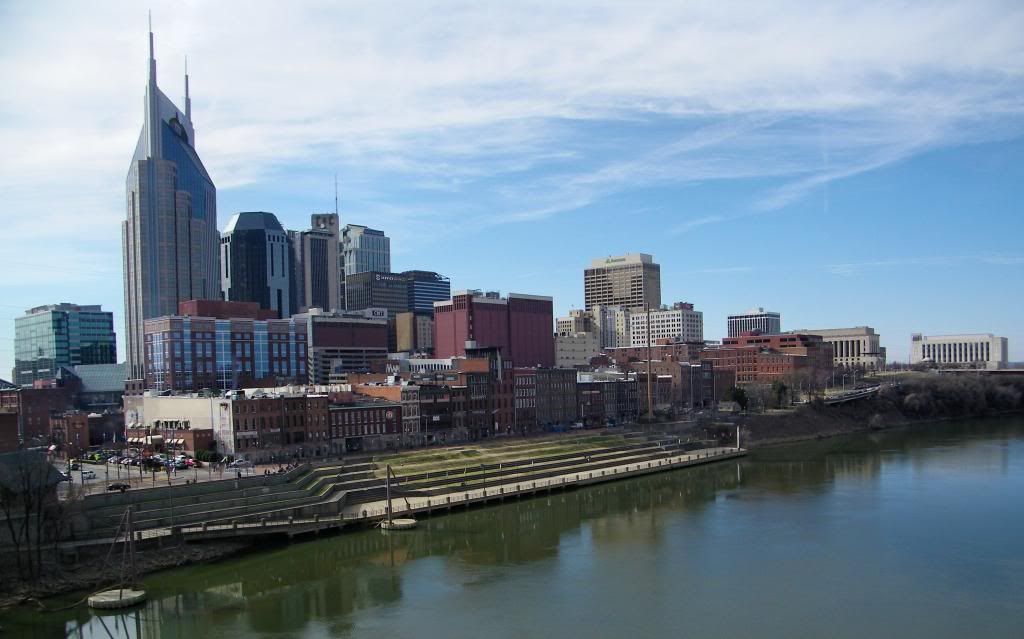 I needed to straighten this shot, didn't I?
I had to do some climbing to get to this view.
I'm looking down (catching my breath)
And then I had to do more climbing.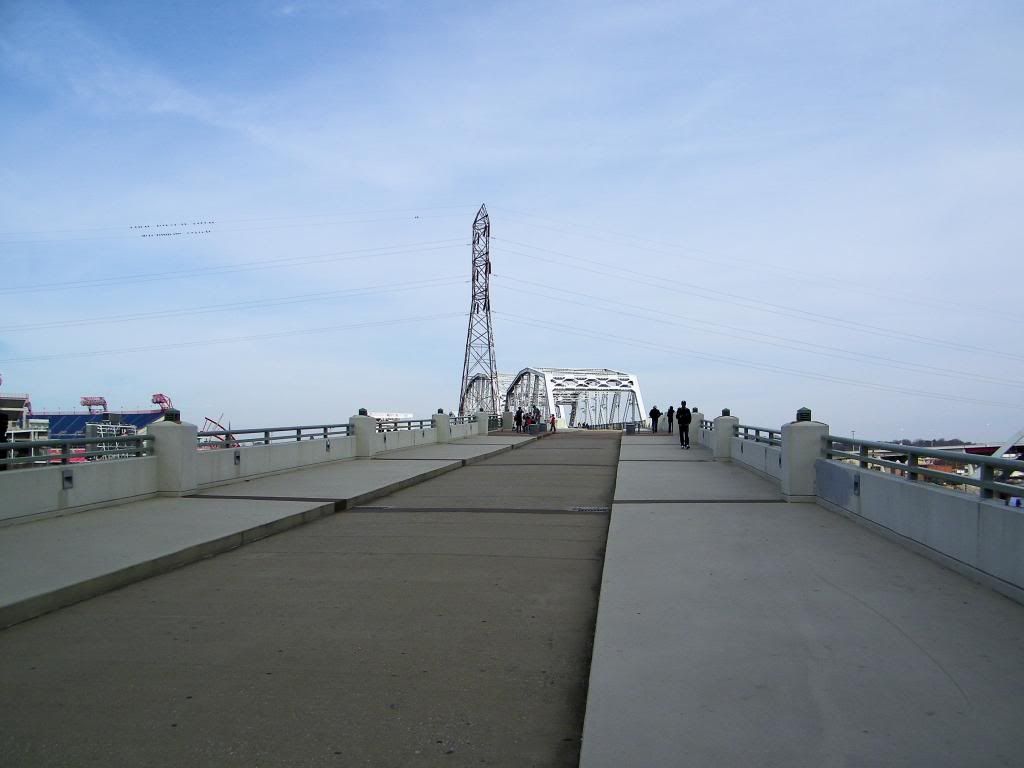 And still the climb wasn't over!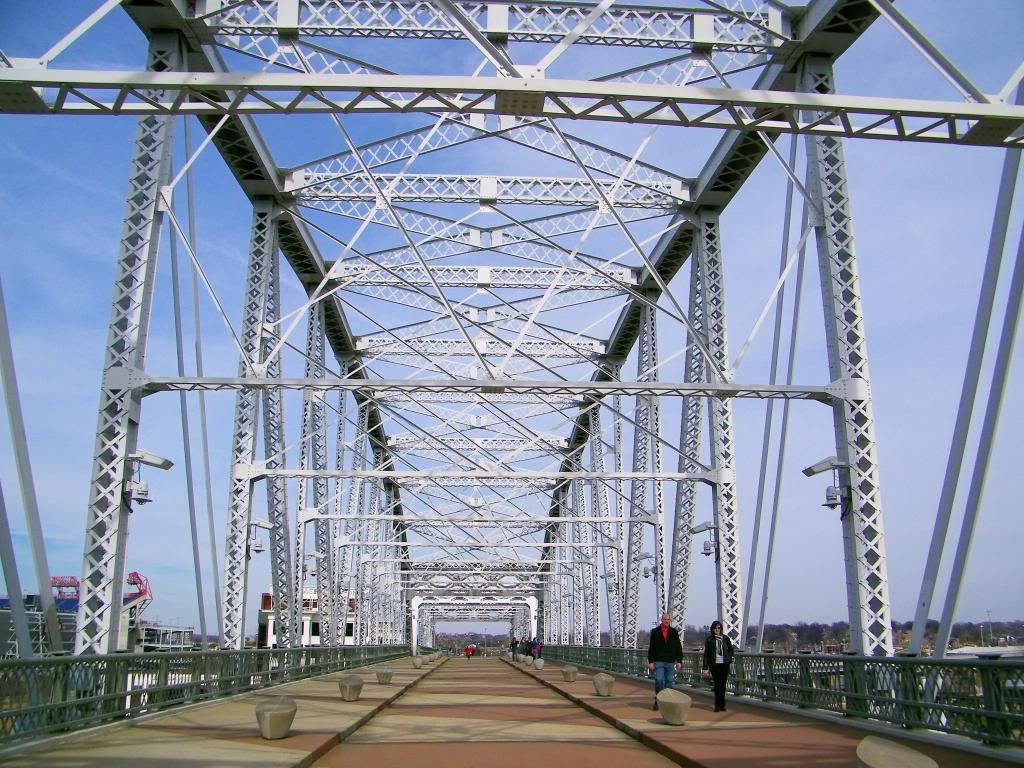 to get to the Shelby Street Pedestrian Bridge
I got some great shots, but you'll just have to wait until April
during the
A to Z challenge to see them.
(I know you're excited!)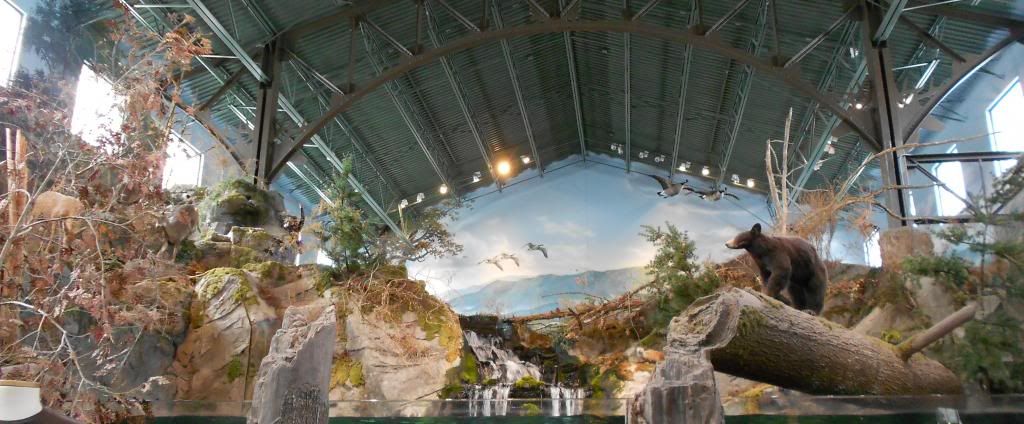 This is at the Bass Pro Shop at Opry Mills Mall
We did a lot of walking at the mall!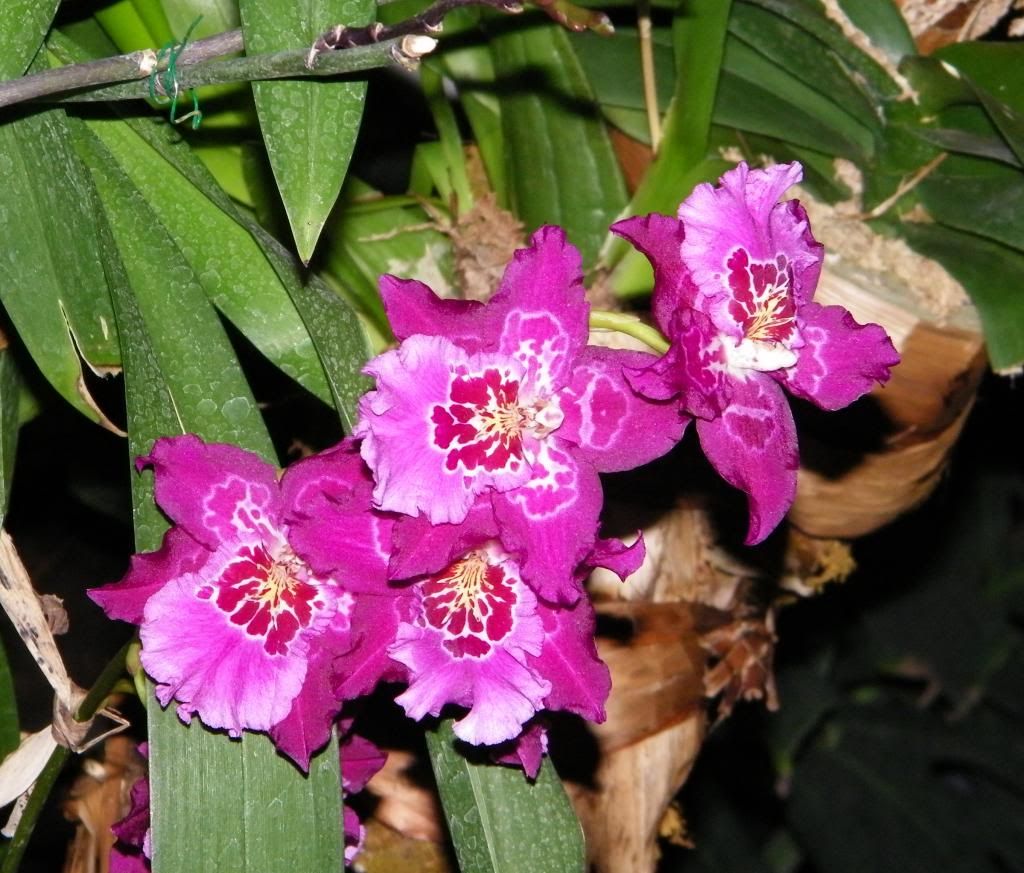 Flowers at the Opryland Hotel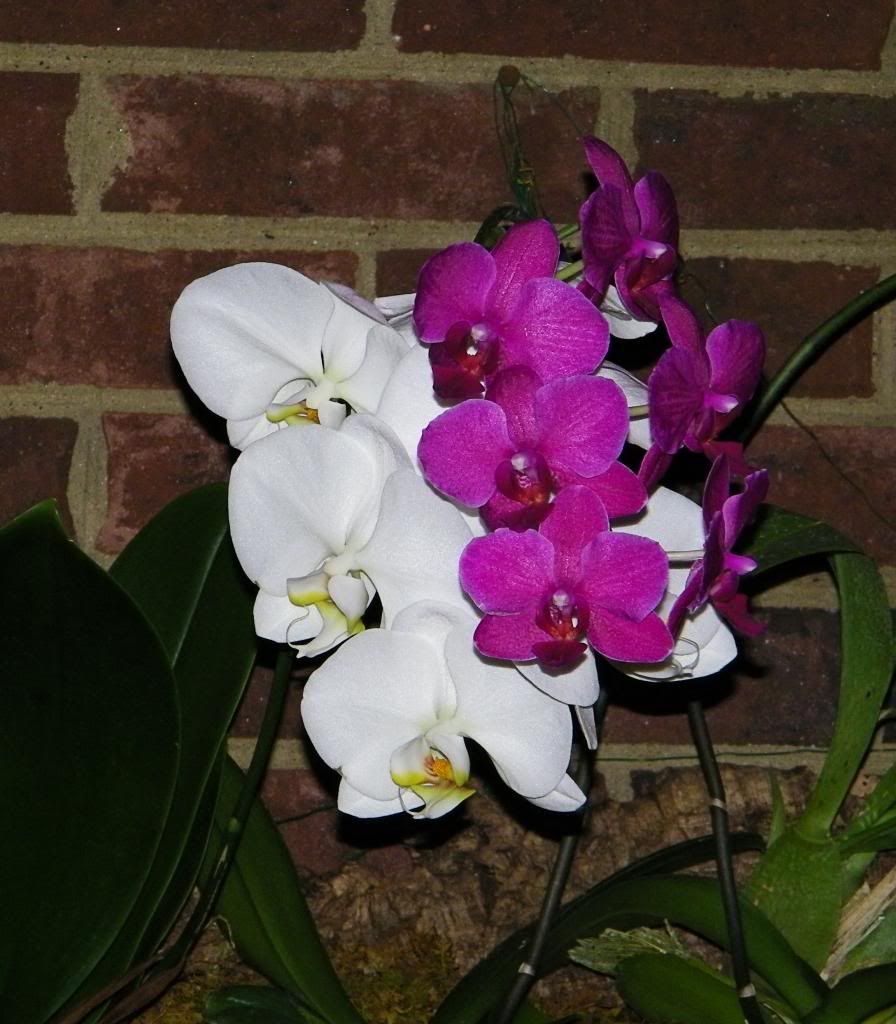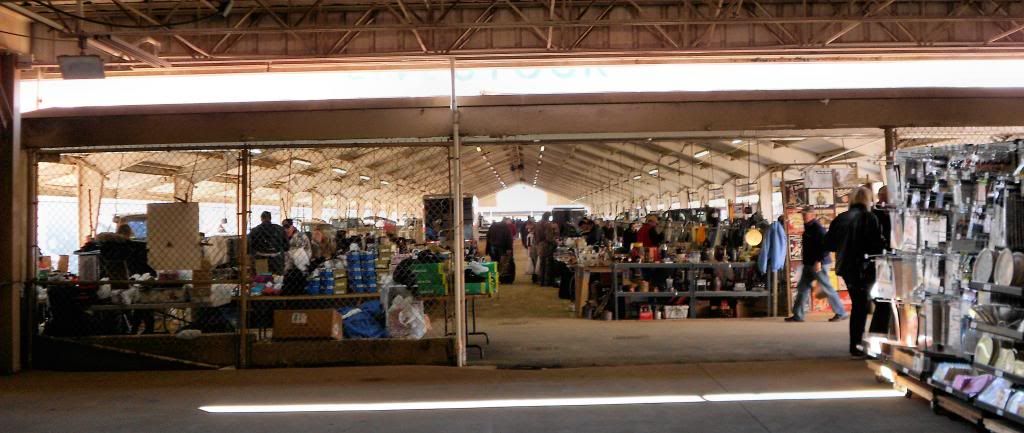 The Nashville Flea Market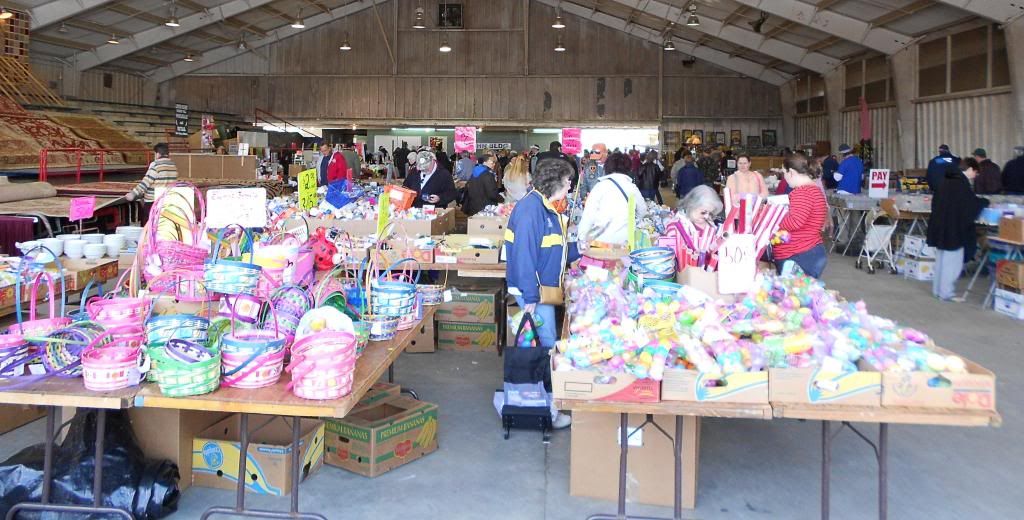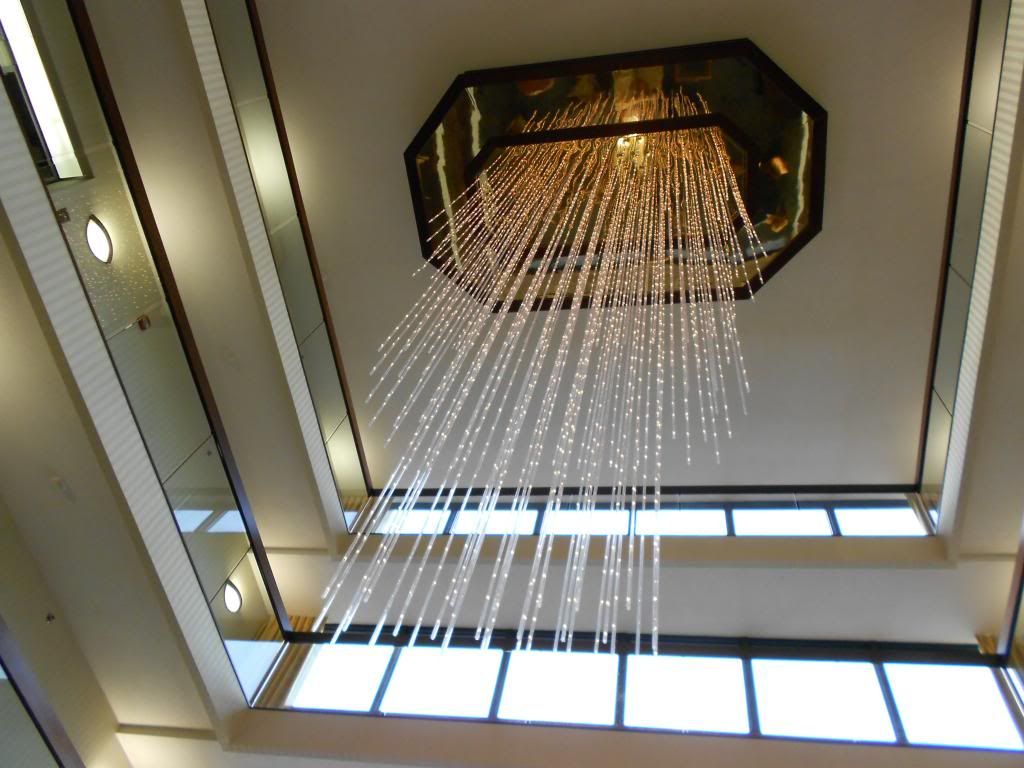 The chandelier at our hotel. It was five stories high.
Almost looks like water, doesn't it?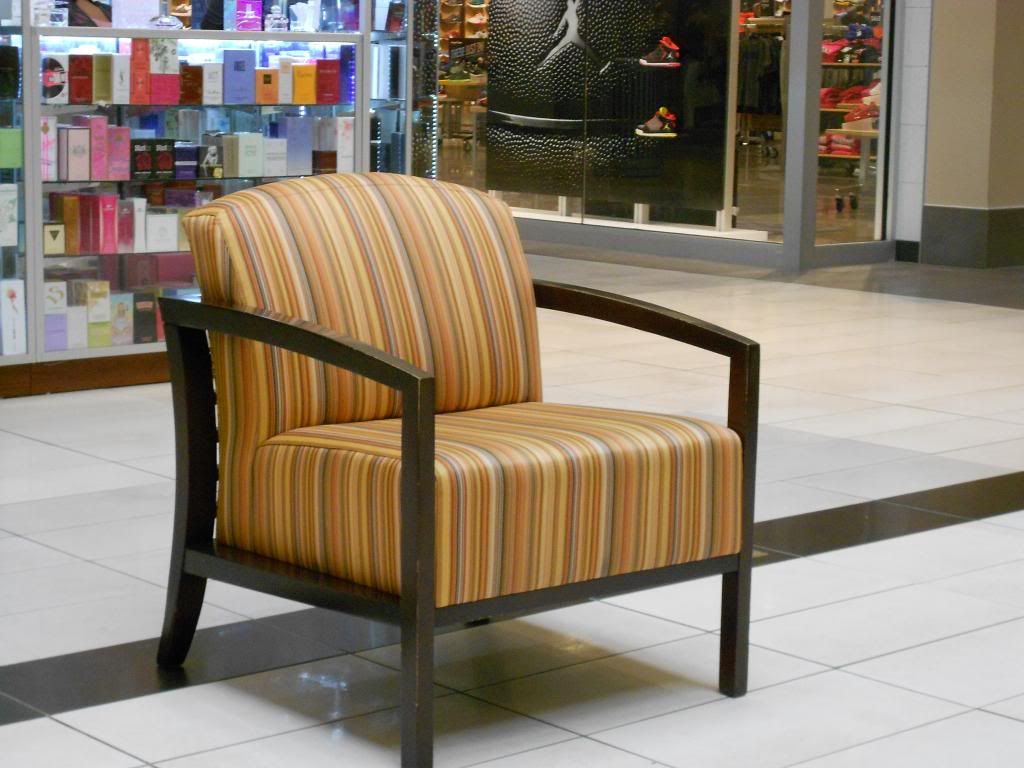 Isn't this chair ugly? It's so ugly I didn't sit in it!
But the truly great thing is that I didn't sit in any chairs,
And I walked all the way around the mall.
It's a really big mall.
(We walked another mall, too, the Cool Springs Galleria)
There were also benches along the Pedestrian bridge,
and I didn't sit,
not one time!
There were lots of great aromas in the mall,
but
I didn't fall for these tricks!
The funny thing about Sweet CeCe's
(to me, anyway)
is that back in 2009,
I named my eating issue CeCe,
Compulsive Eating Compulson Epic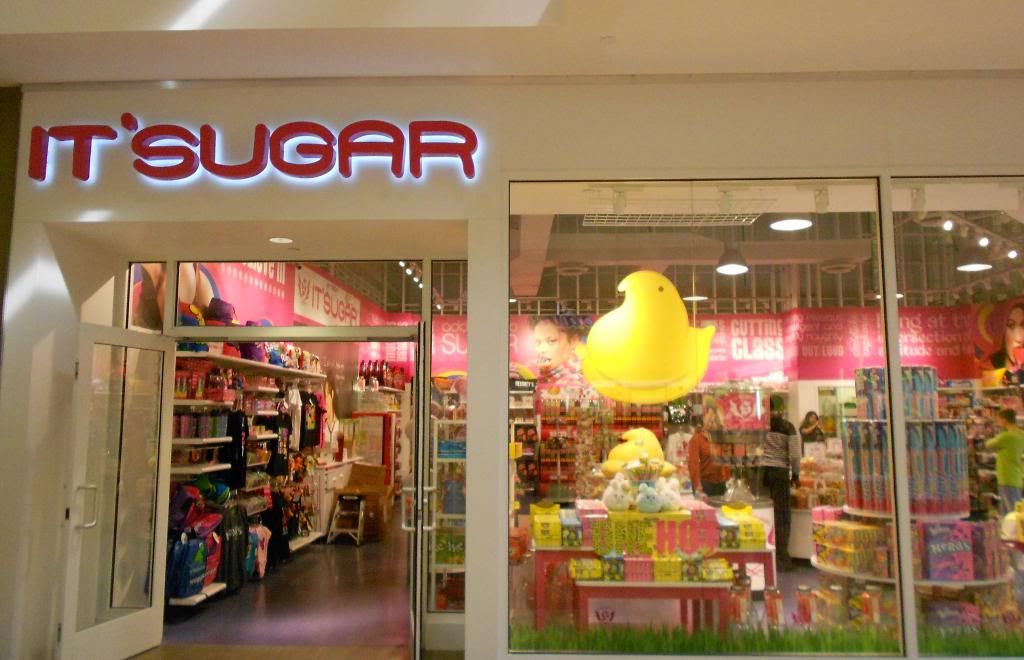 And sugar didn't win. I did.
On this trip, we were a lot more active than in recent years! I think I was more excited about all that I was doing than I was about the trip itself. (I don't know if that's sad or not.) In years past, I just had no energy to drag myself around a mall, much less TWO of them! And you can rest assured, I did more sitting than I did walking. Not this time! No sitting, all walking. We walked at the Flea Market, which included a big hill, more walking at the malls, hills on the bridge (again, no sitting!) and a trip through the Opryland Hotel, and I had to walk from the mall parking lot to get to the hotel.
It's been a long time since I really visited a mall, other than running in and out of only one or two stores. I didn't realize they've turned the mall into a fair midway of people trying to grab you and suck the life out of you get your money. Their favorite pick up line was "Can I ask you a question?" Folks wanted to know if I washed my hands a lot. ??! Or did I clean my face? Or "Hey, let me give you something!" Yeah, right.
I did fall for one of those "deals." It cost me $200. No lie. However...I'm quite happy about that one.
Come Sunday, I was pretty tired. But that didn't stop us from stopping and taking a short side trip along the Natchez Trace to see some waterfalls. Only...The path was pretty steep and wet, so I didn't go all the way down. I will try to post pics of that tomorrow...but I didn't get a lot of good shots.
Speaking of tomorrow (or the next day), we'll talk about all those wonderful Nashville restaurants....