This weekend I intended to stay off my foot, which may have a stress fracture, and see if it's any better by Monday before I visit the bone and joint doctor. However, it's easy to think you'll take it easy when it's supposed to be a rainy weekend. As it turned out...I woke up around 5 a.m. and it wasn't rainy. So much for staying off my foot. bwahaha
Ole Boy happened to need to be near the Mississippi state line very early, and since I was already up, I tagged along. After he took care of business, we headed up to
Shiloh National Military Park
in Tennessee.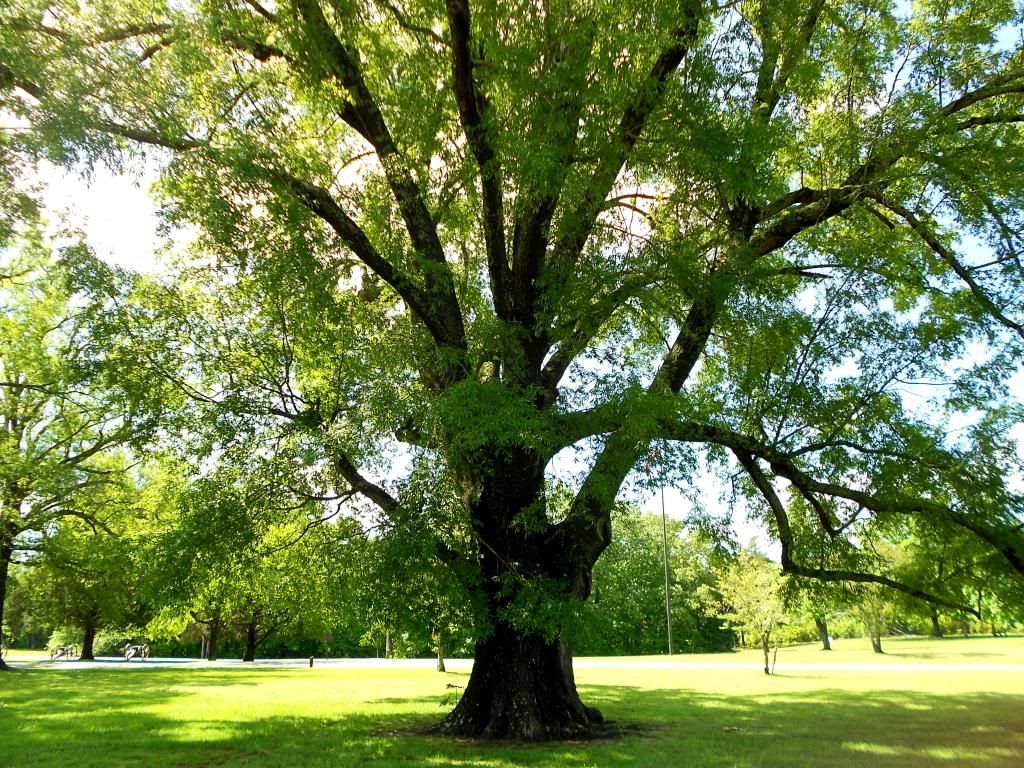 First we stopped at the Visitor Center. This huge oak tree was right outside the door. You can't really appreciate just how big this tree is from this picture.
From there, we walked to the National Cemetery.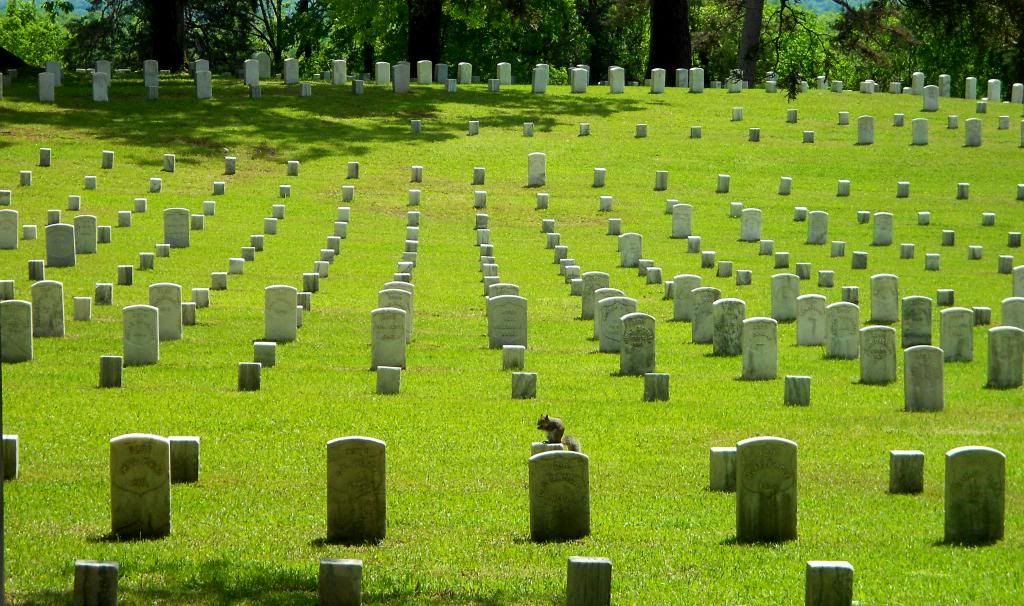 Marker after marker after marker....and a few squirrels.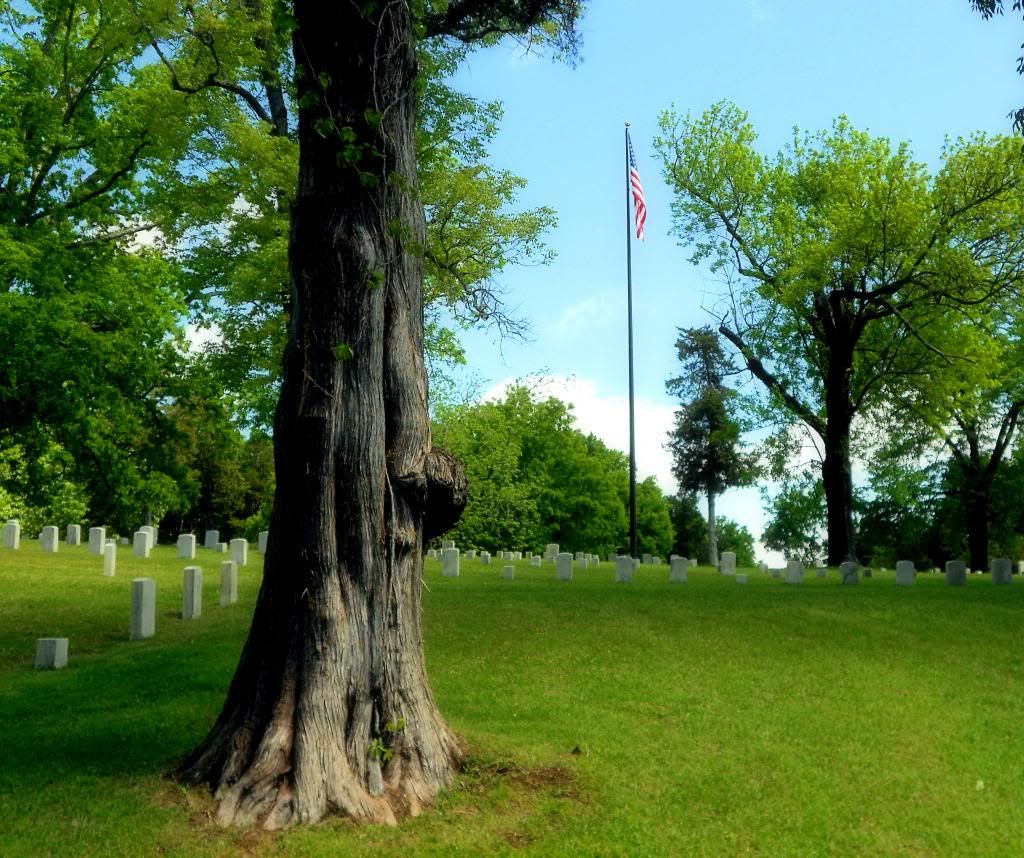 More markers and a knotty tree.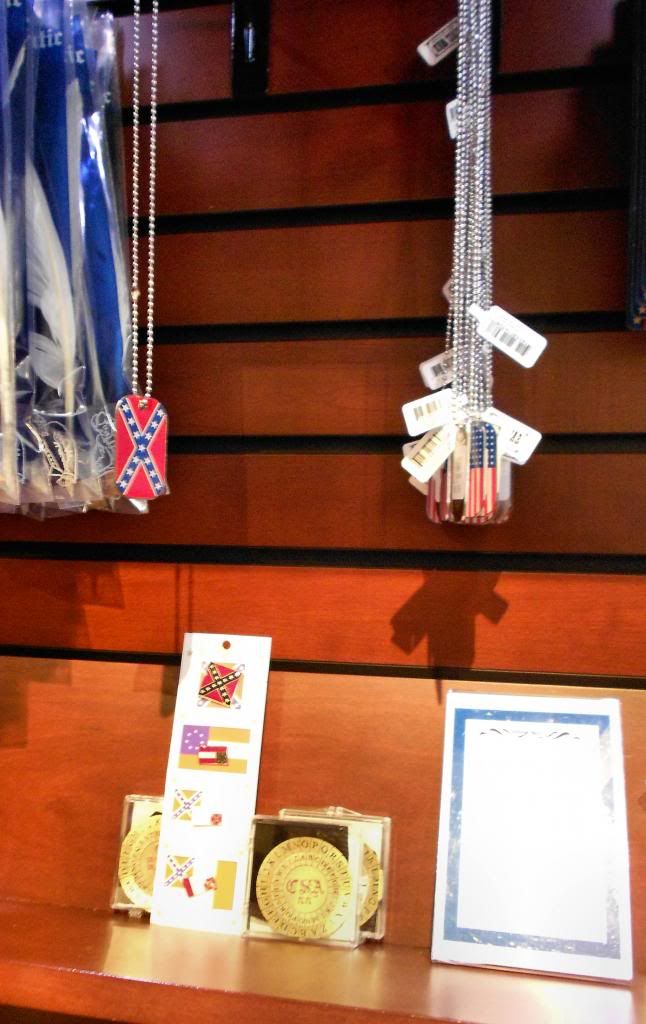 Before we left, we visited the book/souvenir store, where I found confederate flags, pins, and necklaces...which is a completely differentblog...all about Heritage vs Hate. I'm on the side of Heritage. Someone, at some time in the recent past decided that, without researching the history of the battle flag, they were offended at the site of it...but I digress...

We also bought a CD called Homespun Songs of the CSA by Bobby Horton, and we listened to songs like Dixie, Cumberland Gap, "Jine the Cavalry" which I thought was "Johnny Cavalry" through most of the song. (Bobby Horton is from Birmingham, AL, and quite talented. We enjoyed the CD)


Ole Boy on the Iowa Monument
This was a very, very small "pond." The sign was more interesting.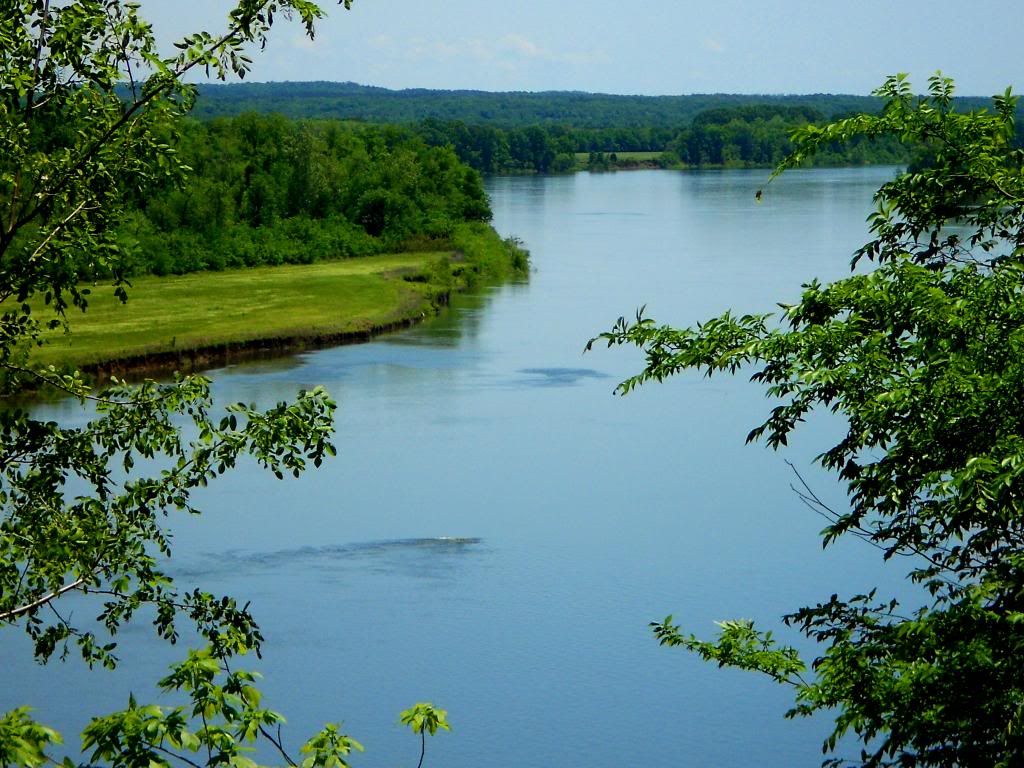 This is view from the largest of the Indian Mounds.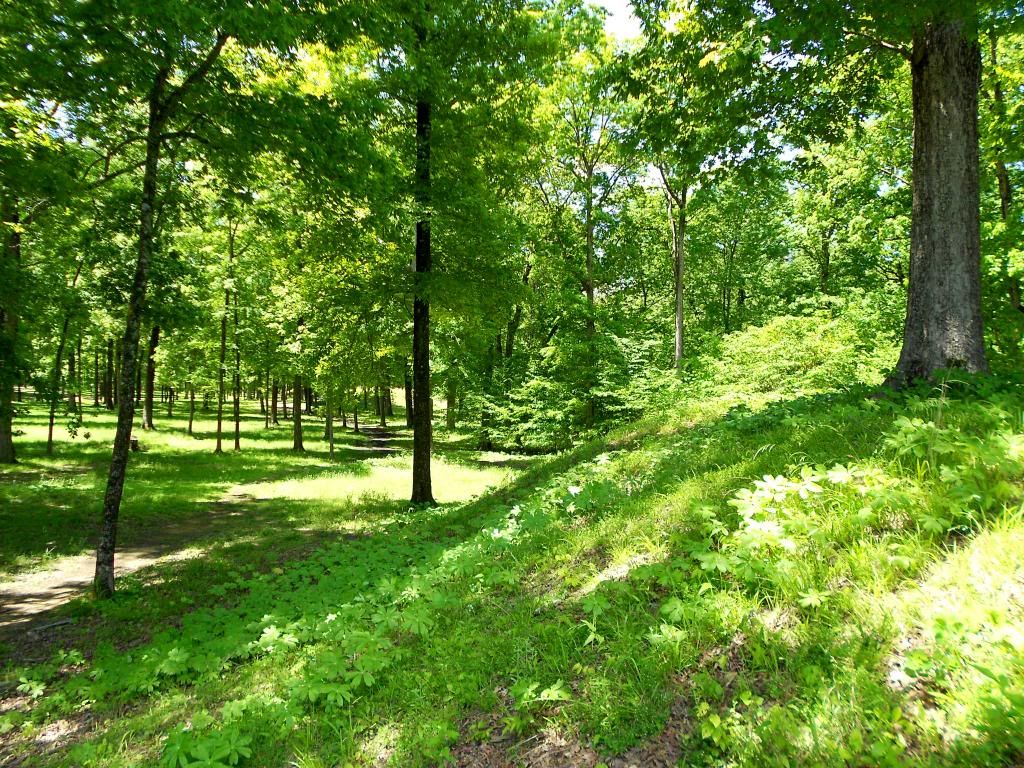 Indian Mound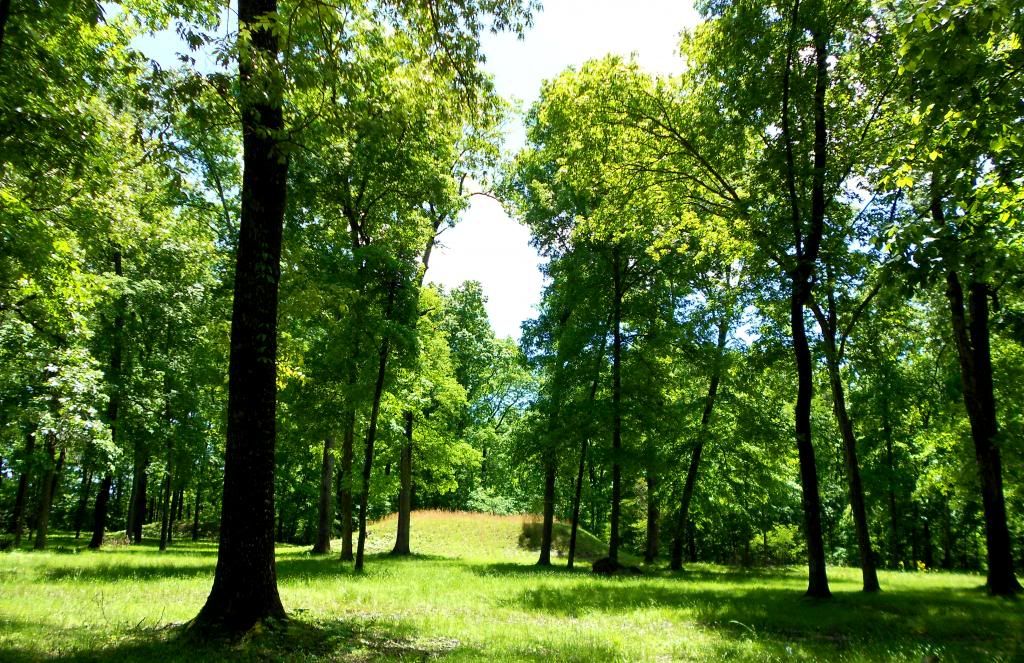 Indian Mound
Lots of cannons throughout the park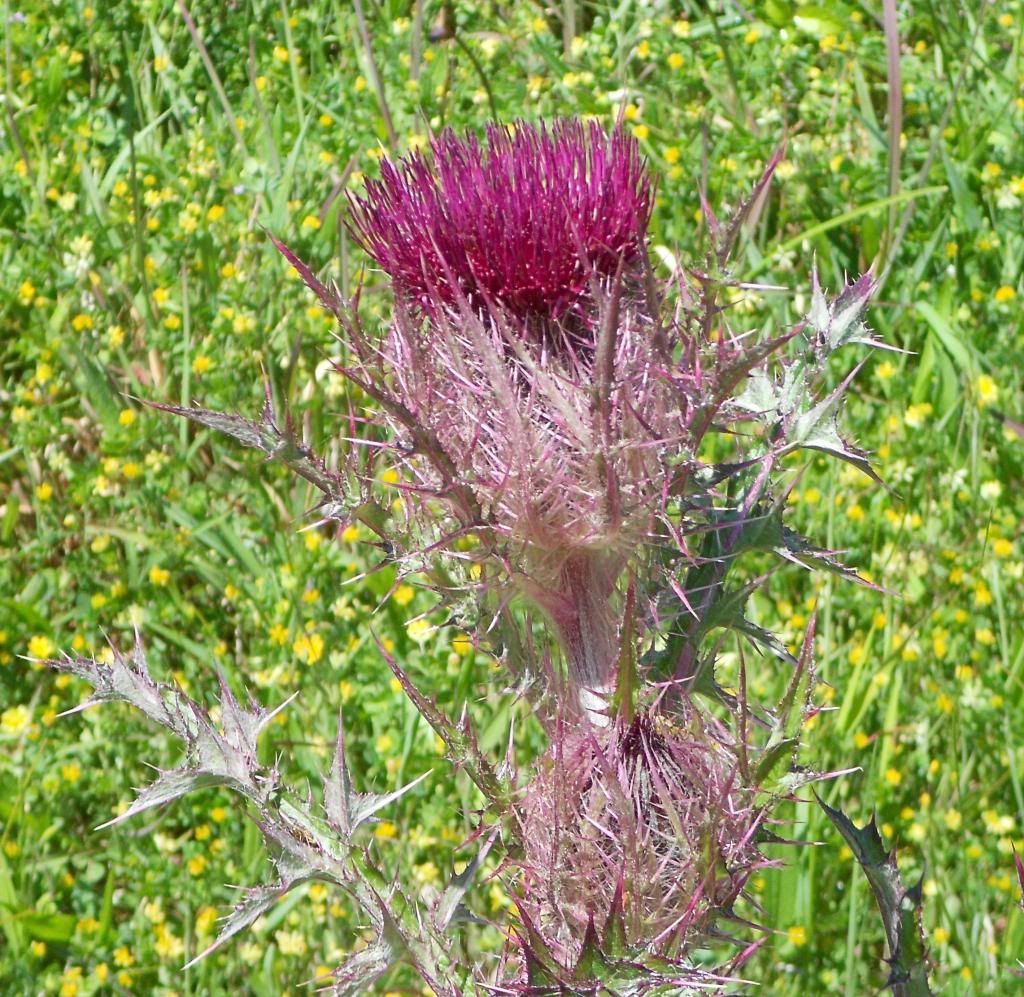 Lots of thistle, too.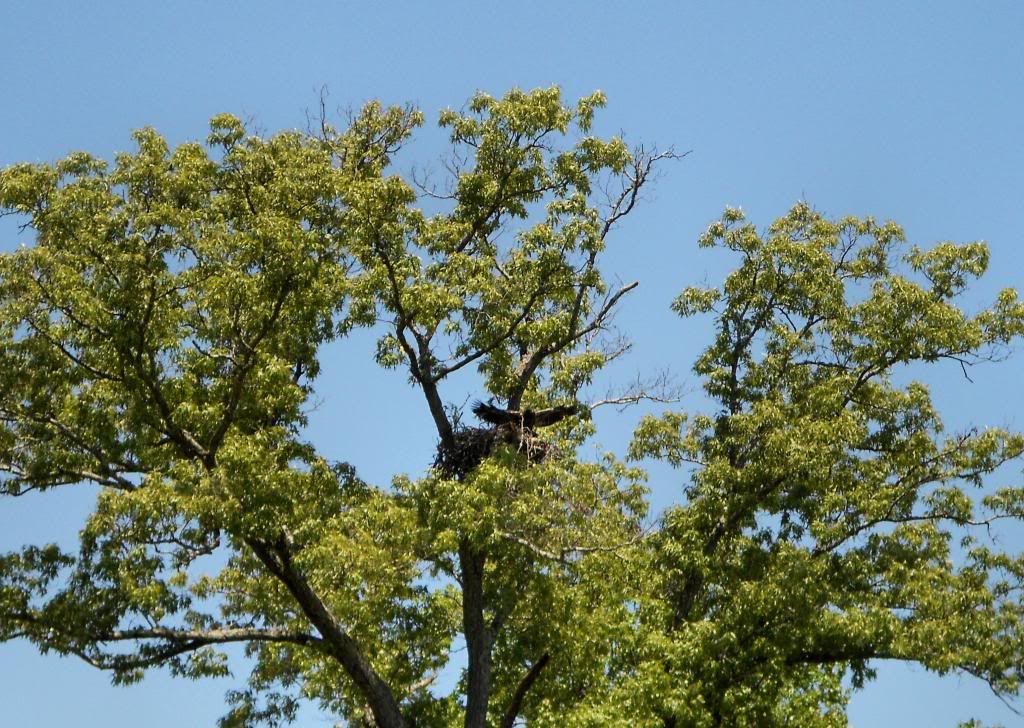 An eagle and nest, according to a park official.
I thought it looked more like a buzzard, myself.
As we were leaving, Hell's Angels showed up. I didn't mind that we were leaving as they were arriving. (They weren't really Hell's Angels. They were most likely very nice folks with very loud motorcycles.)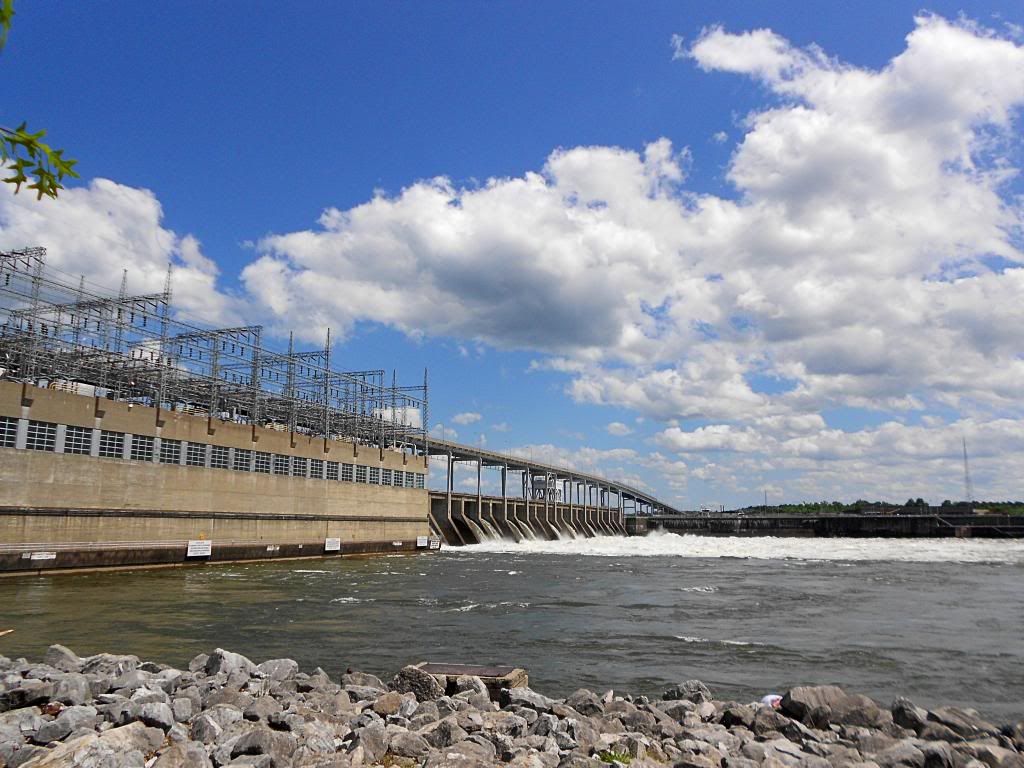 After leaving the park, we headed over to Pickwick Landing Dam.
Look at that beautiful sky!
Lovely day!