Last year while exploring the Great Smoky Mountains, by happenstance, Ole Boy and I found the Bush Bean Visitor Center and Museum. This year, we found it on purpose-stance. Last year, we were really enjoying the scenery, because Chestnut Hill, Tennessee is quite picturesque. This year, we came in via a different route on the factory side, and I just have to say...it kinda smelled the after effects of someone eating beans. Reminiscent of a paper mill, if you've ever had that displeasure.
The route we took last year met us with plush pastures full of bovines...cows, that is, owned by Bush Brothers. I'd tell you how they use cows in the manufacturing process, and I can't exactly remember. And the cows didn't smell up the place like the factory did...oddly enough.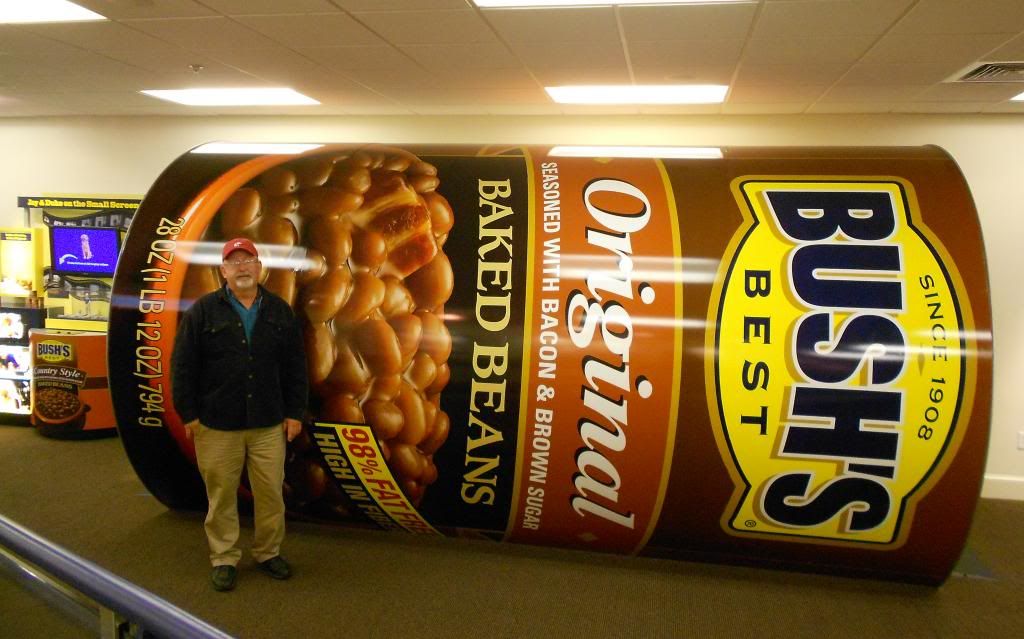 The museum is beany informative, and the Bush Brothers history is beany interesting. If you're ever in the Great Smoky Mountains, it's definitely worth the drive out to visit. Inside the museum, which is interactive, by the way, you'll find a huge can of beans...you can walk inside of it and press buttons and learn all about, well, beans.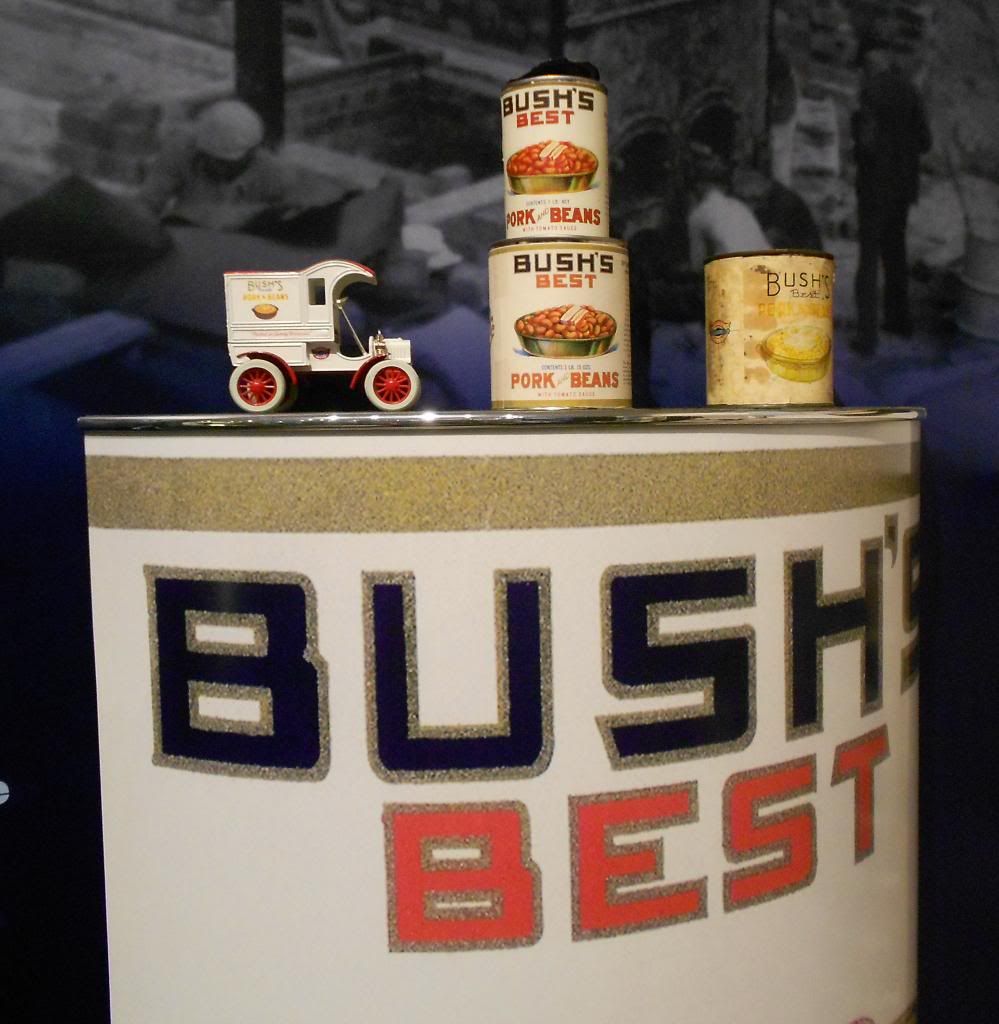 Old labels and pressure cookers...
Ole Boy said once upon a time he worked on
cash registers that looked like this.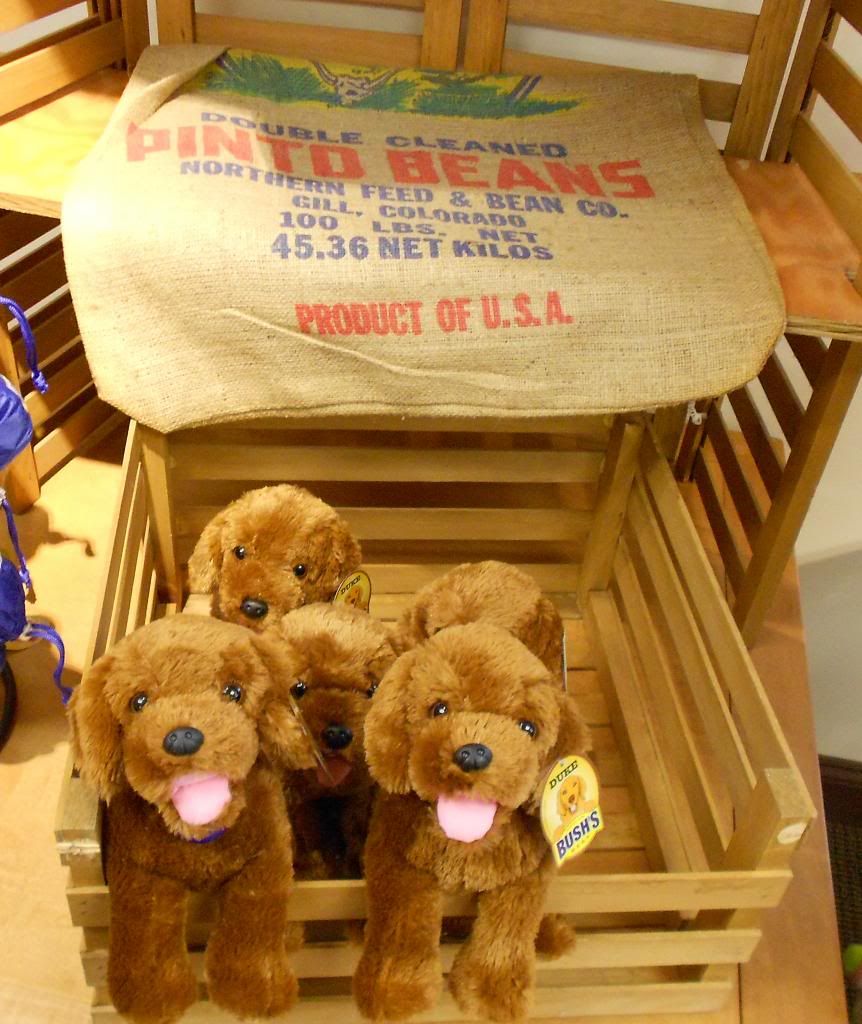 Little Duke Puppies are easily found throughout the store.
What bean company would be complete without a bean stalk?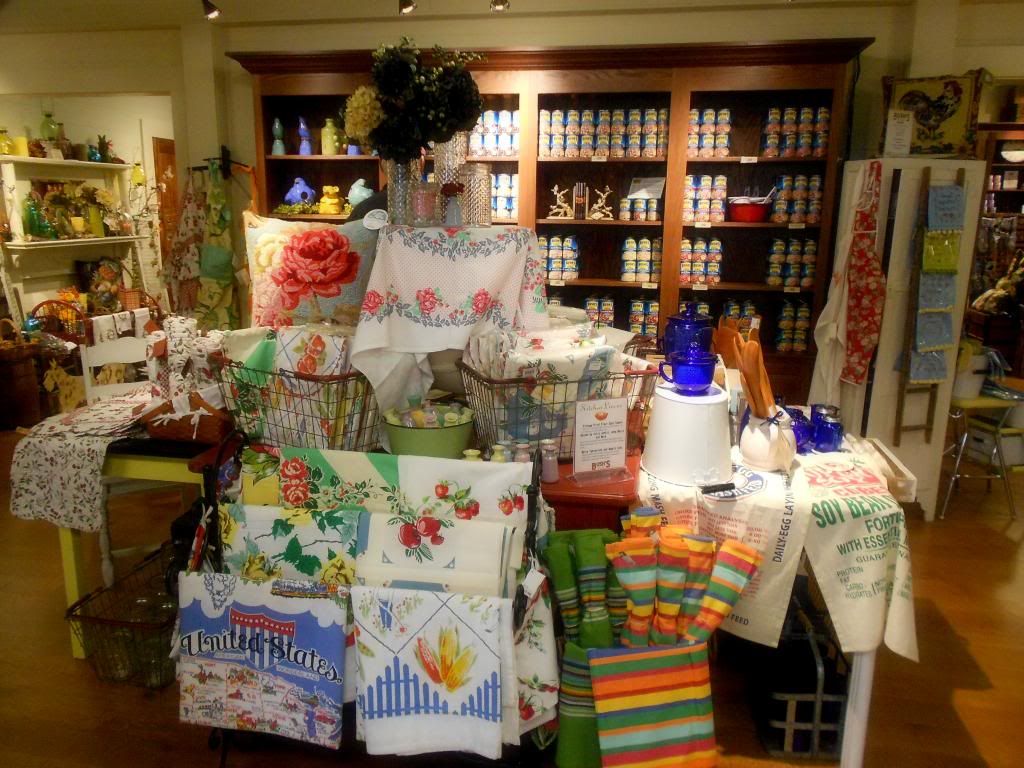 Inside the General Merchandise Store...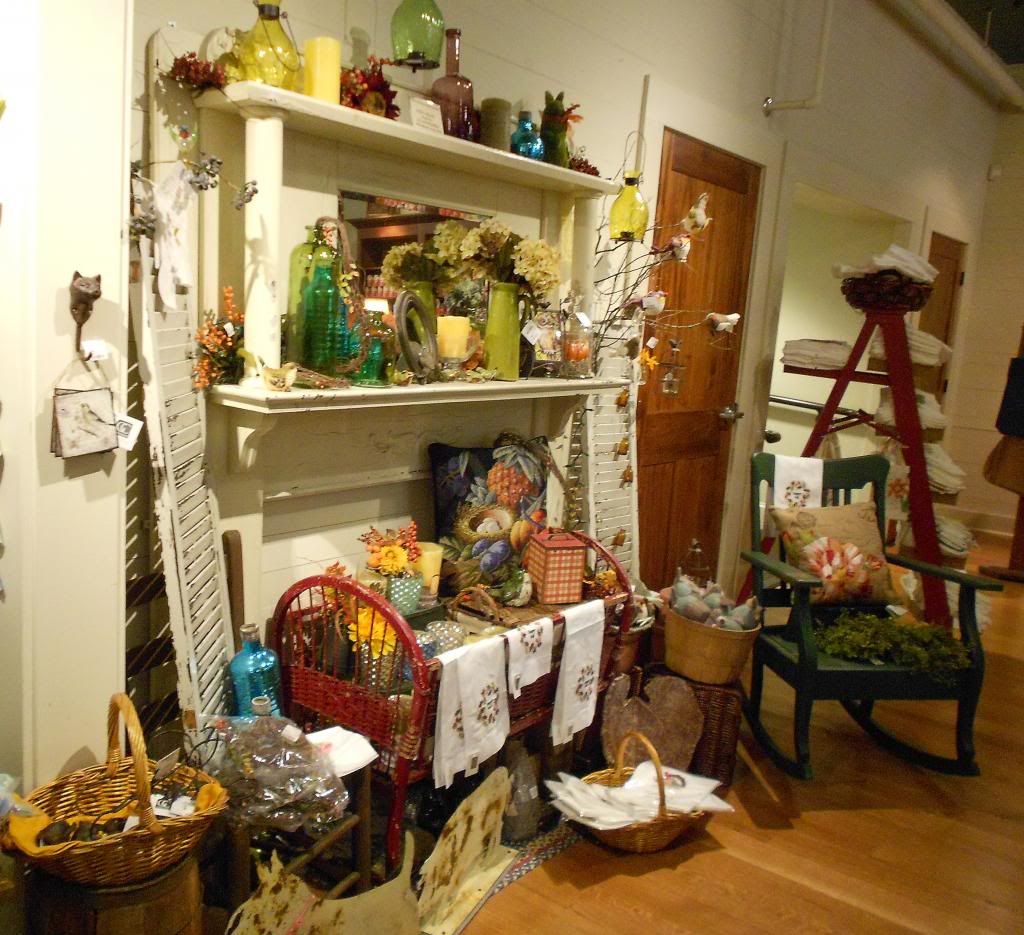 Outside the visitor center, decorated for Fall...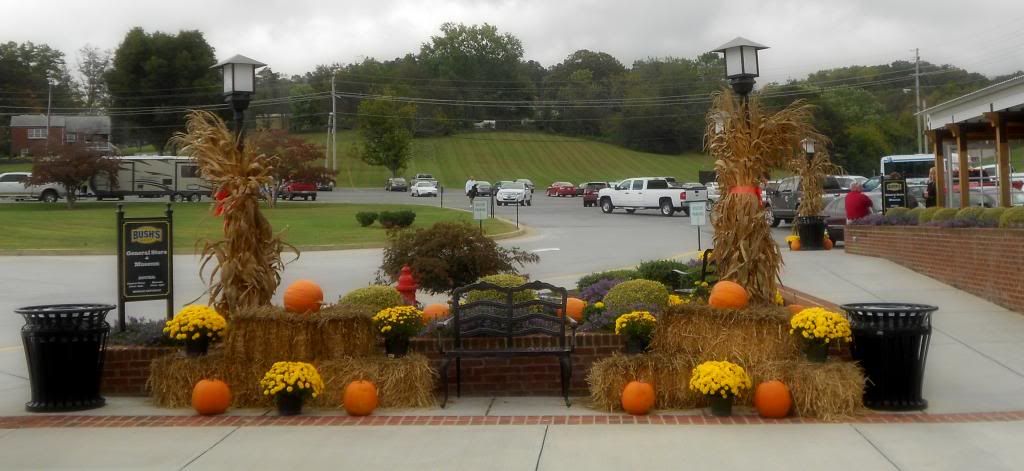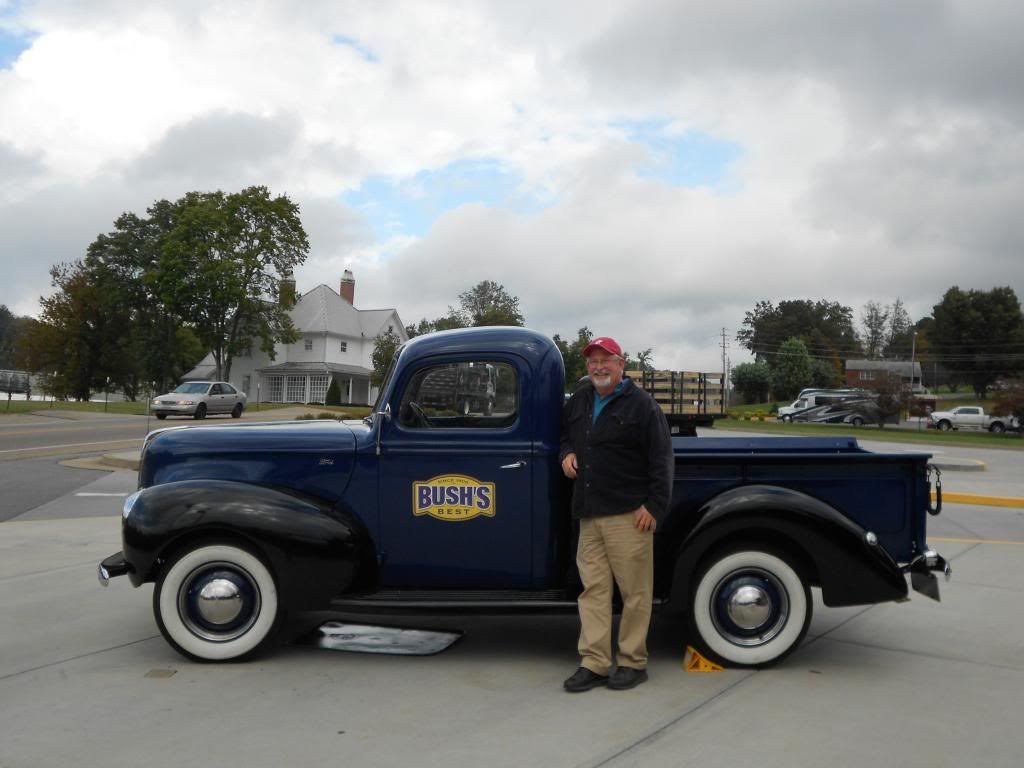 Old Trucks and Ole Boy...
They even take your picture...for free!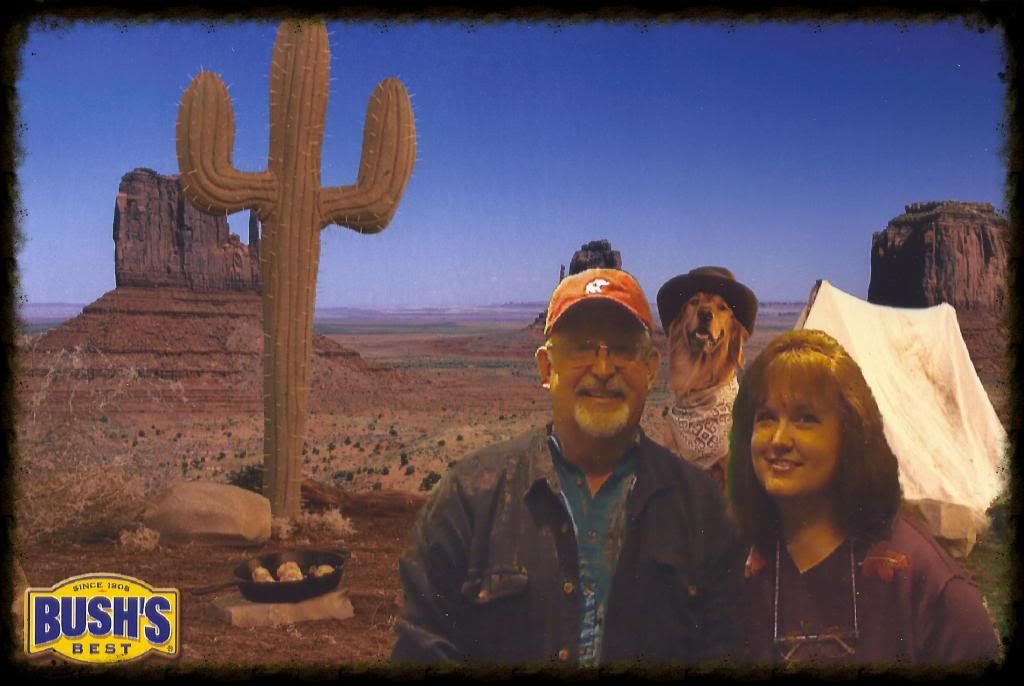 Here's Duke getting ready to tell us the secret recipe.
I am still working on vacation photos Part 2~
here's a little hint of what's to come!