Because of the government shutdown, and the fact that we didn't know if the National Park and Cade's Cove would be opened while we were there, we made other plans for entertaining ourselves...something Ole Boy and I are pretty good at doing (which is how we found the Bush Bean Visitor Center...and those embarrassing details...last year).

This year, Phil Robertson my cousin Donnie met us for dinner with the family at Joe's Crab Shack, and he told us about some waterfalls to visit in North Carolina. He is a GSM tour guide, so you'd think he knows what he's talking about, yes? Yes! He certainly did know, and the day we took this trek was one of the best sight seeing days we had!
You can check out his website HERE.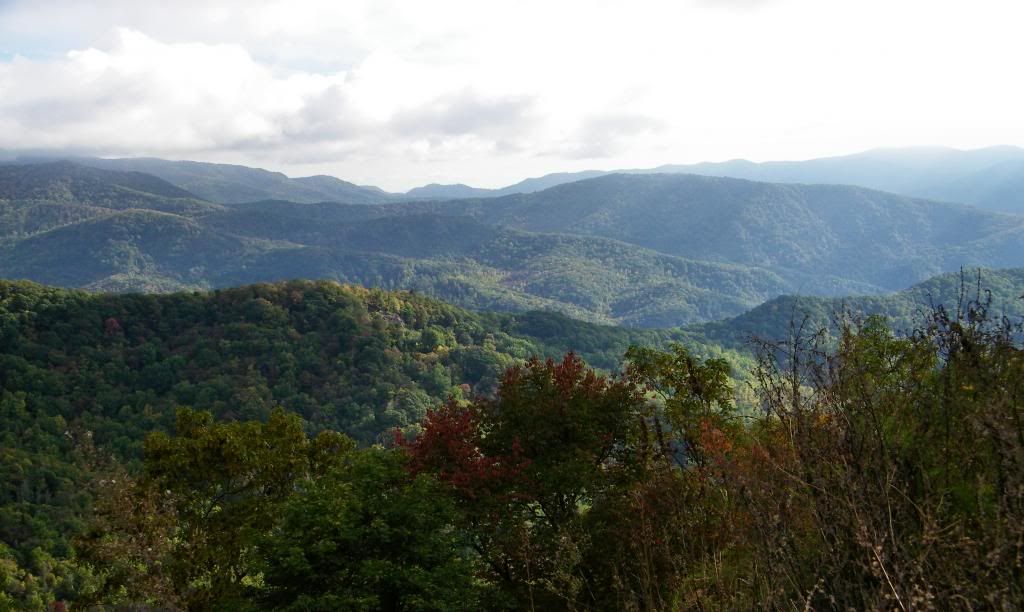 Most places didn't have a lot of color yet...
we were about a week or so early, it appears.
Some had a little color...
The Dry Falls Observation Deck is to the left
Dry Falls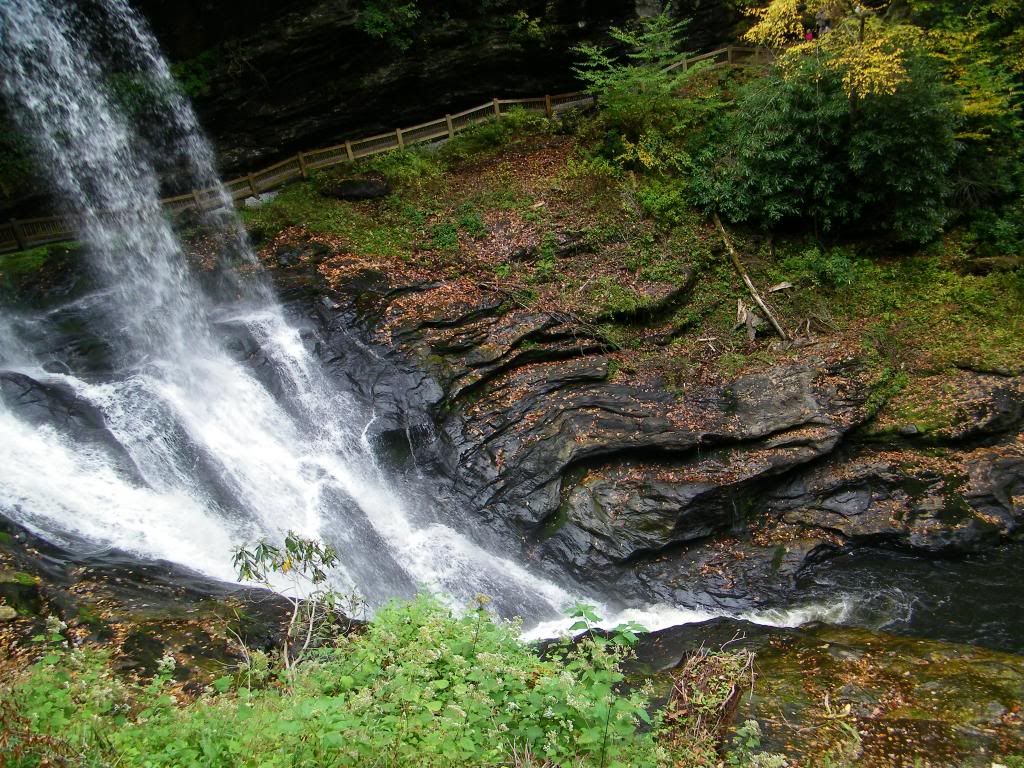 Rooty Roots at Dry Falls
Behind the falls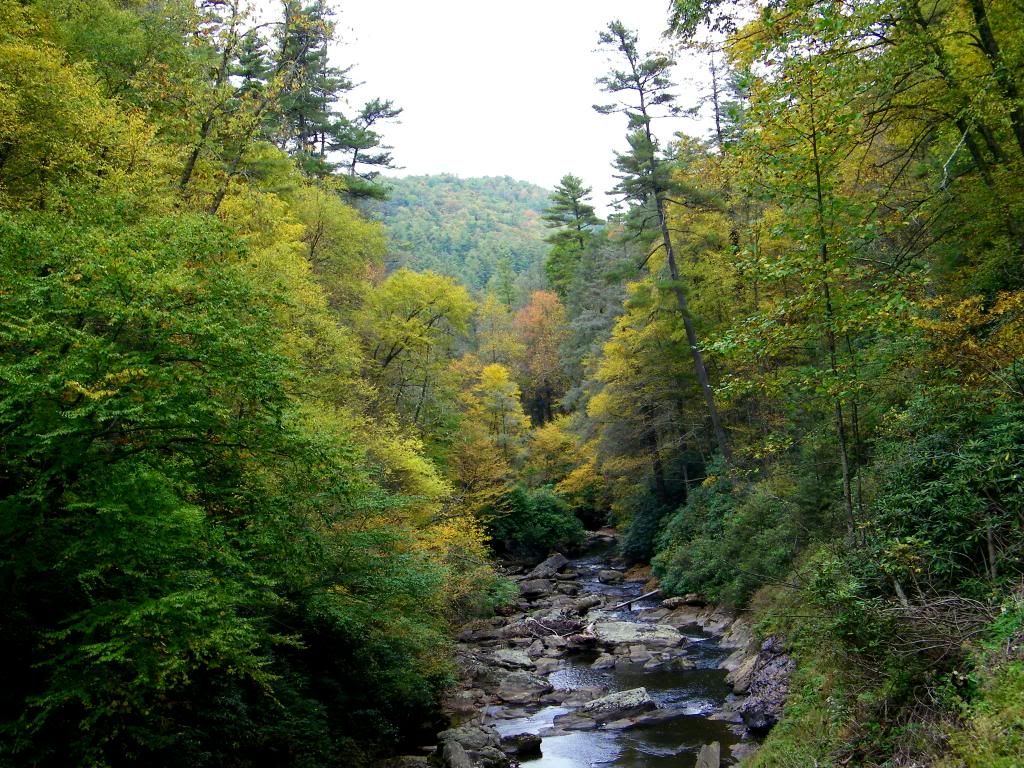 Looking out from the falls
The Falls!
They were gorgeous!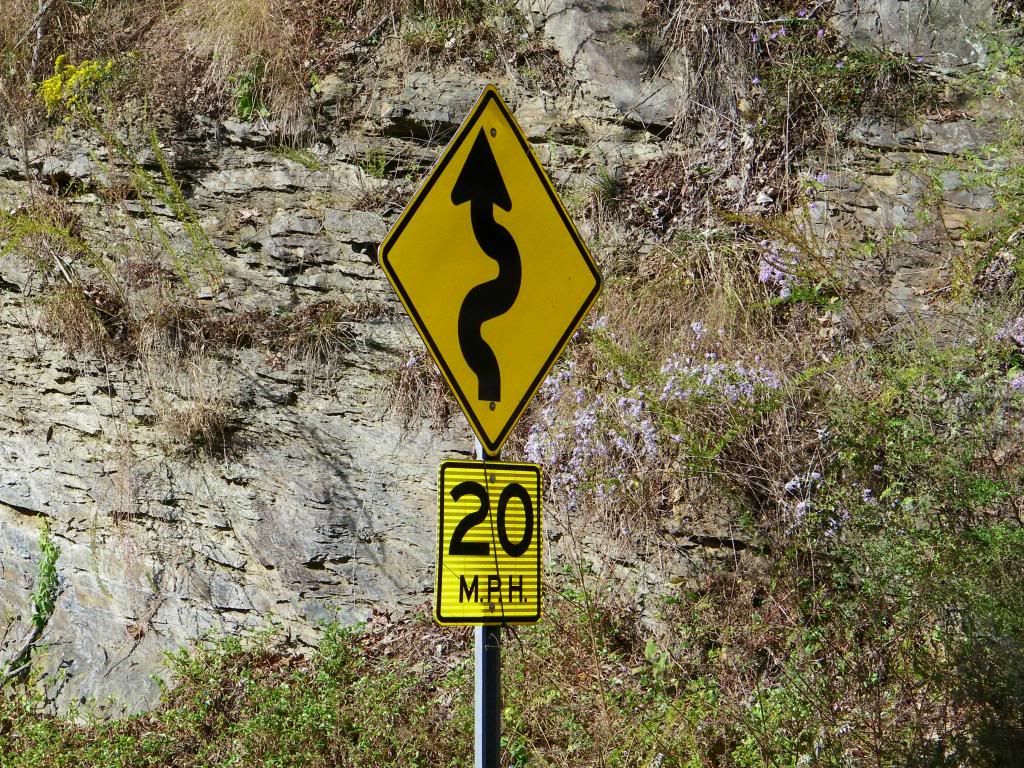 We also drove the Tail of the Dragon (I call it the devil's tail.)
at Deal's Gap in North Carolina, a road that has
18 curves in 11 miles.
I didn't take pictures because I was driving,
and I saw uh lot of these ess curve signs on that road.
This is a route that motorcyclists take great pride
in finishing alive seeing how fast they can make the curves.
Fence at Gatlinburg Bypass overlook
At Newfound Gap
See the web? The ol' Brown Recluse does NOT like spiders.
Don't get too excited thinking I'm finished sharing my vacation photos...
There will at least be a Part Three.
I know, I know! You can't wait!
::::Heheh::::
Have a great week!